This blog post is all about first look wedding ideas.
If you are looking for ways to incorporate many special moments on your wedding day, then you may want to have a first look. It is a huge wedding trend and images wedding "first looks" are very popular on social media.
This is a really emotional moment before the wedding ceremony. It is usually a moment when someone sees the bride all dressed up for her wedding day. The best part of the first look is the person's reaction to how beautiful the bride is on her wedding day.
In this blog post, we will show you the best practices for the first look wedding photos. If you want to learn more about why first look wedding photos are so popular then keep reading.
What is the first look at a wedding?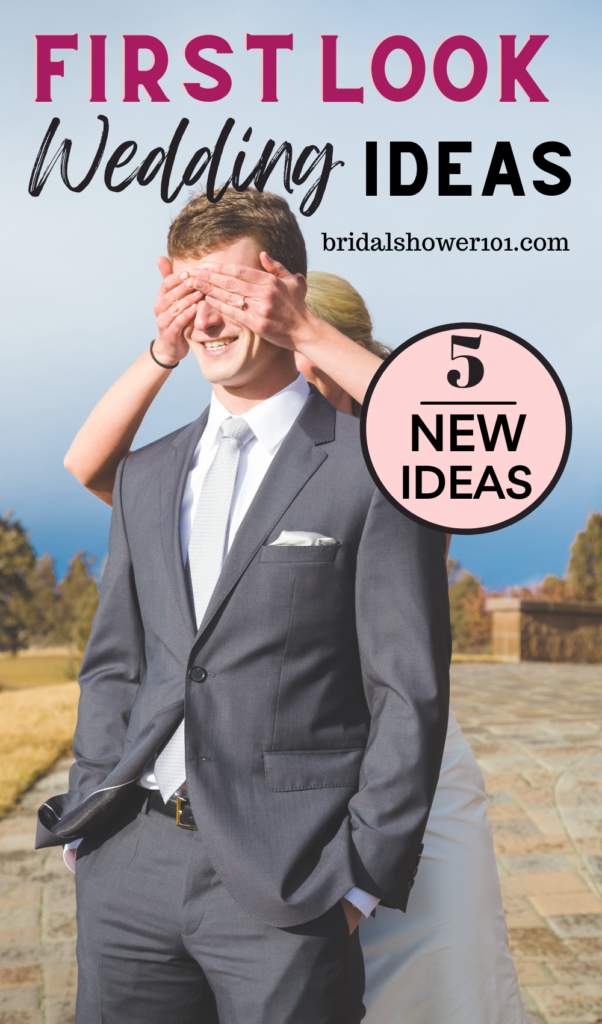 The first look is usually a private, pre wedding moment between the bride and groom. It is a chance for them to see each other before they see their family and friends for the ceremony and reception.
It is one of the modern wedding traditions that's very versatile because every first look is a unique experience.
Nowadays the first look is when the bride shows off her dress, hair, and makeup to one person or a group of people. This is a staged moment by the photographer who then takes pictures of this special moment.
How to accomplish the "first look" for a wedding
The first look is done before the wedding and takes about 30 minutes to complete. Usually, participants get ready earlier in the day to ensure they have enough time for wedding photos.
The first look could also be the moment when the groom first sees the bride when she walks down the aisle. Typically the groom will have his back turned and will turn around when the bride touches his shoulder.
Most first looks are an intimate moment between the bride and groom but as you will see later in this blog post, that is not always the case.
"First look" wedding tips for photographers
This moment is a great way to highlight wedding photography. Wedding photographers should get a shot of the bride walking up to the groom with his back turned. They should also get pictures when she touches his shoulder and him turning around, and their reactions to each other.
But you could get creative with first look at wedding photos. They could also be done with the father of the bride, the bridesmaids, groomsmen, and so on.
Unique First look Wedding Ideas
Some couples may not like the idea of ​​the first look with eachother, but would like to do their first look with others. Here are some first look alternatives for the bride and groom.
First Look With Parents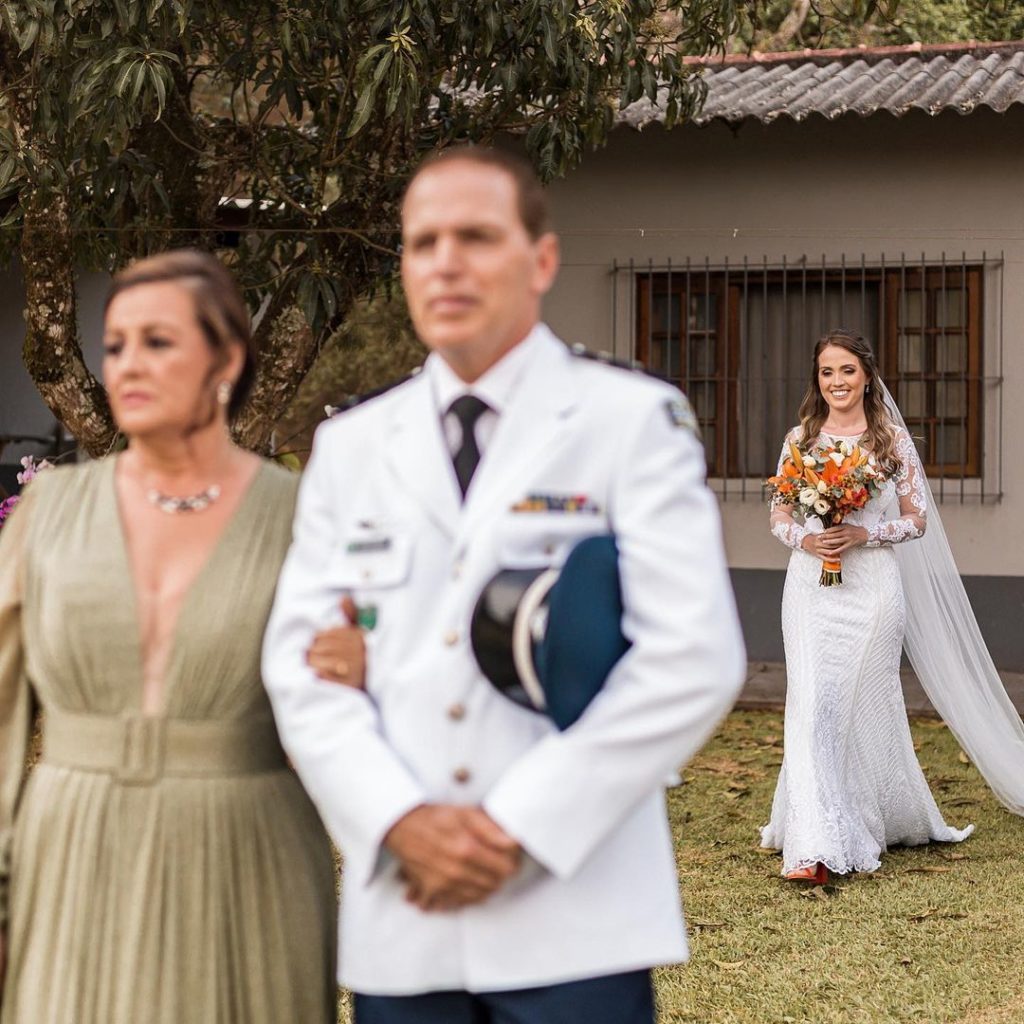 In this example, the bride is doing her first look with her parents. The father and mother hold hands as they await their daughter. This is a cute alternative because the parents reaction to seeing their daughter on her big day will be something that they will cherish forever.
First Look With Bridal Party
You could also do the first look with the bridal party. There's nothing like seeing your best friends react to your wedding dress on your big day. The first look will take place before the cocktail hour so everyone will be on their best behavior at this point.
You will probably get some cheers and tears duing the first look with the bridesmaids. This is another creative alternative if you do not want to do it with your spouse.
First Look Prank Idea
The first look with the groom is also a good way to have some fun. In this example, the groom's best friend pranks him when he was expecting his bride.
First Look With Pet
This is one of our favorite first look ideas. If you are a pet parent then you could incorporate your dog or cat into the wedding by doing the first look with them. This is a great way to have your pet be apart of your special day and get some amazing photos and memories in the process.
We loved this idea so much that we shared it on our TikTok profile and it went VIRAL. So we have a huntch that we will be seeing more brides doing their first look with their pets.
Here is another example of first look with a pet. In this example the bride suprises her pet. And her dog is properly dressed for the occasion.
This blog post was all about first look wedding ideas.