This blog post is all about wedding seating charts.
Preparing your seating chart is a very important part of wedding planning. Whether you are having a small wedding or a large one, it is a good idea to have a guide for people that shows them to their seat for the wedding reception.
But this doesn't have to be a dull part of your wedding decor. There are plenty of wedding seating chart styles that will catch the eye of your guests and become a memorable accent of your reception.
Most couples dread the seating assignment part of wedding planning. Who's going to sit with how, why, and so on. But we are here to make that process as painless as possible.
In this blog, we will show you the best seating chart ideas for any size wedding reception. We will show you numerous techniques and creative ways to display your seating chart. We even have a seating chart template to help you get started!
18 Creative Wedding Seating Chart Ideas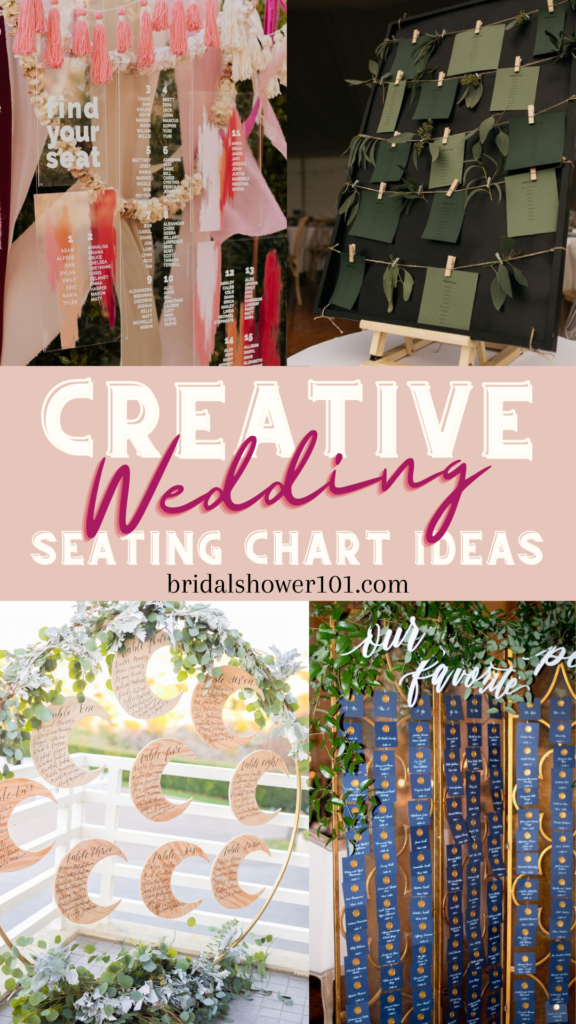 Here are some of the best wedding seating chart examples we could find across the internet. These are NOT our images but we have credited the amazing photographers with links to their portfolio if you want more information.
This post contains affiliate links. That means I'll receive a commission if you purchase through my link, at no extra cost to you. Please read the full disclosure HERE.
Classic and Timeless
Your seating chart depends on the size of your wedding. One method is to use a photo grid and place elegant lists of tables for attendees. This is a great idea for a larger wedding. You get several photo grids and your table lists could include up to 10 people depending on the table size.
This is an even larger photo grid. The tables in this example go over 20 so it is a good idea to have all of the table assignments in one big circle to avoid any confusion. So if you are having a REALLY large wedding you may want to consider ordering a 6 ft round photo grid like this for your seating directory.
DIY and Crafty
Here are some amazing ideas you could actually do yourself. If you or your spouse are the crafty types, you could definitely do some of these projects and get away with them looking customized and professional.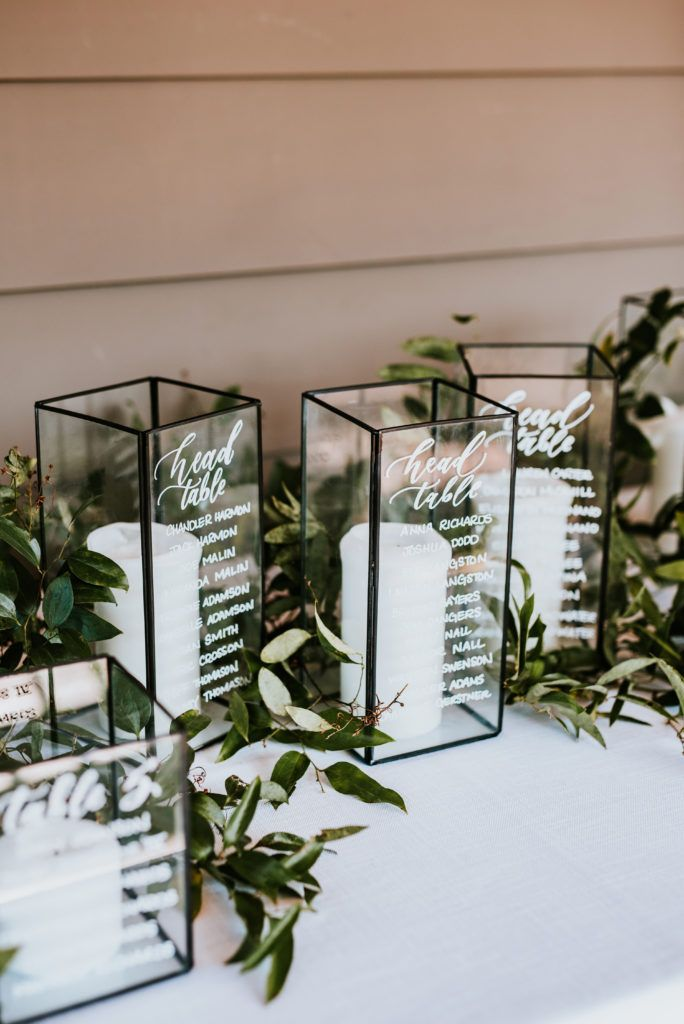 This candle holder seating display looks pretty cool and it wouldn't be difficult for someone with patience and pretty handwriting. You will need some candle holders in this example and a paint pen and you are good to go.
We love this example! It is perfect for a farmhouse or rustic seating chart. For this project, you will need some wood charcuterie boards and methods for customization.
There are several ways you could do this. One way you could do this is to use a laser cutter. There are places you could go to get this done or if you happen to have one, this is a good option
Or if you have some great calligraphy, you could simply write it with the paint pen we mentioned earlier. Most people get their cutting boards personalized on Etsy for a reasonable price.
This is such an elegant way to be eco-friendly for your wedding. Use some recycled glasses and call it a day. This looks very easy to do but it still looks really nice and classy.
Place Cards
Place card displays are a clever option for seating charts if you are having a smaller wedding but want to fill your chart.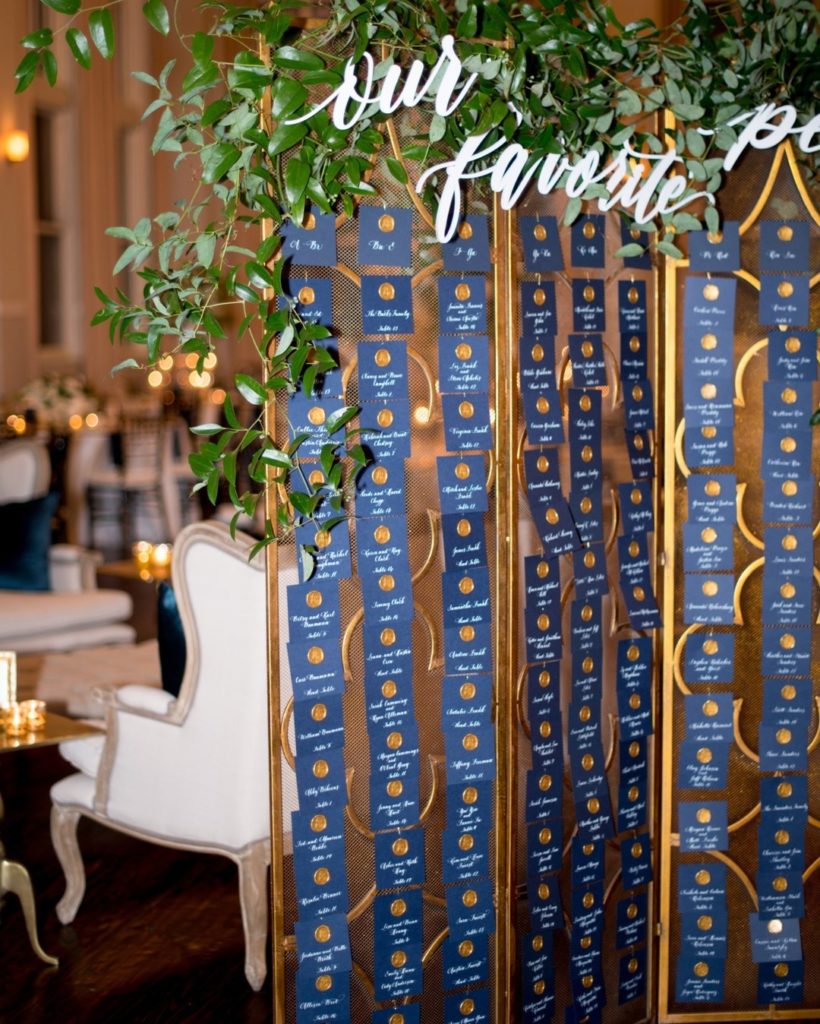 This is a beautiful way to showcase a seating chart for your guests! These escort cards wedding guests what table they should sit at while place cards tell them which specific seat they should be sitting at.
This will look so beautiful in your reception space. Like in the previous example, each place card has the guest's name and table number on them.
Mirror, Glass and Acrylic
These options look especially good for an outdoor wedding. They go with many wedding colors and it really makes the seating arrangement pop.
Here is an example with mirrors. It's one of those wedding ideas you may not think of so we have it here just in case you wanted to see how graceful looking it could be.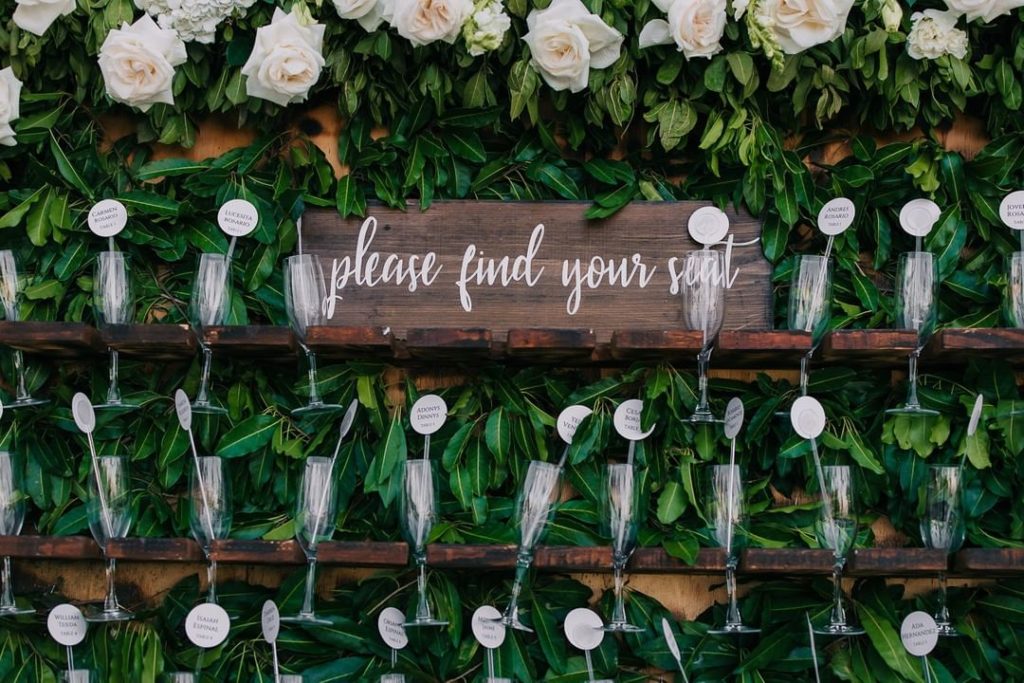 This is a place card and champagne glass example. Guests take their glass and it takes away from having to find or pass out glasses for the wedding toasts.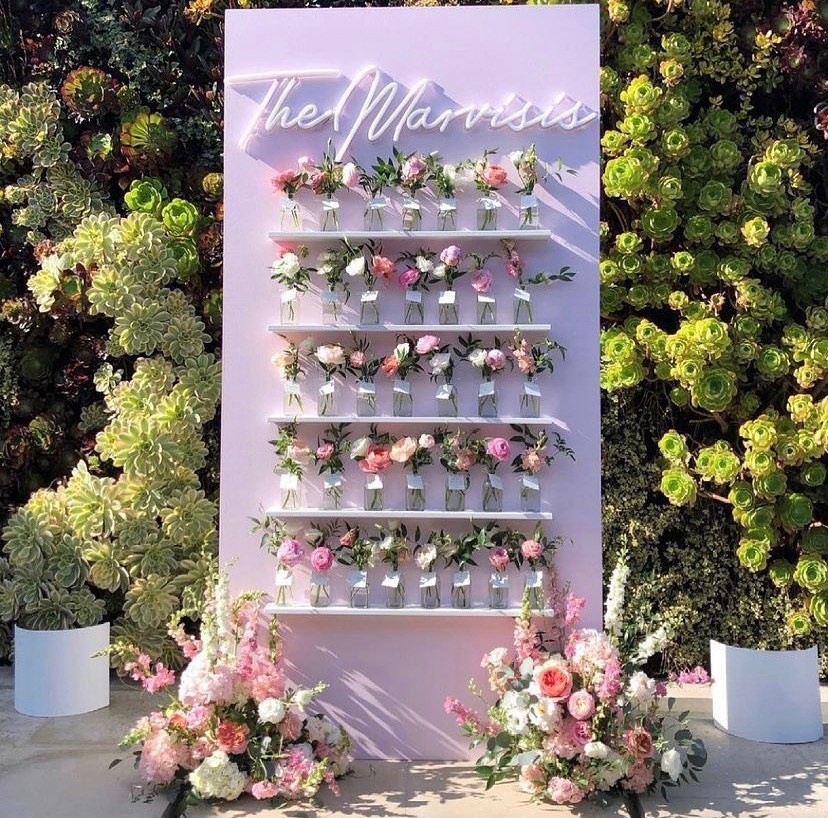 Another example with glasses. In this case, it is the glass vases for guests to take home after the ceremony.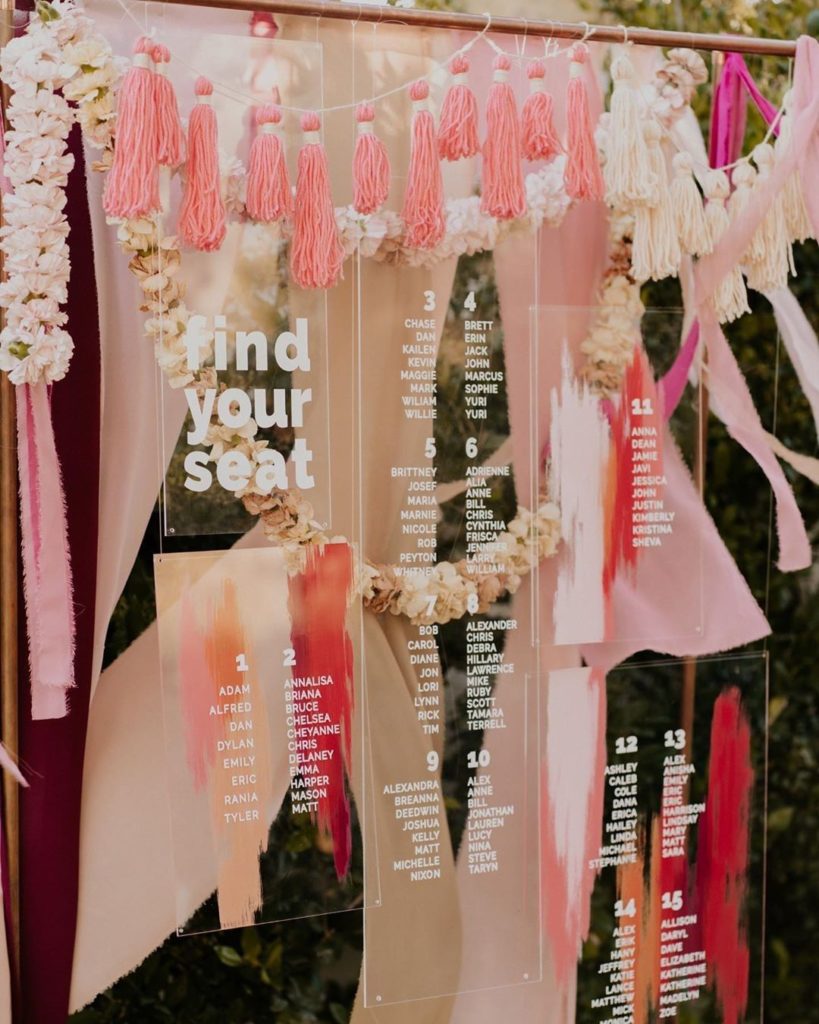 These acrylic wedding signs are growing in popularity and that includes seating charts. If you look online at some real wedding examples, we are sure that you will come across plenty of acrylic signage.
New and Creative
Here are some new and creative ideas for wedding seating charts. These will work for themed weddings or if you just want to give your seating chart some personality.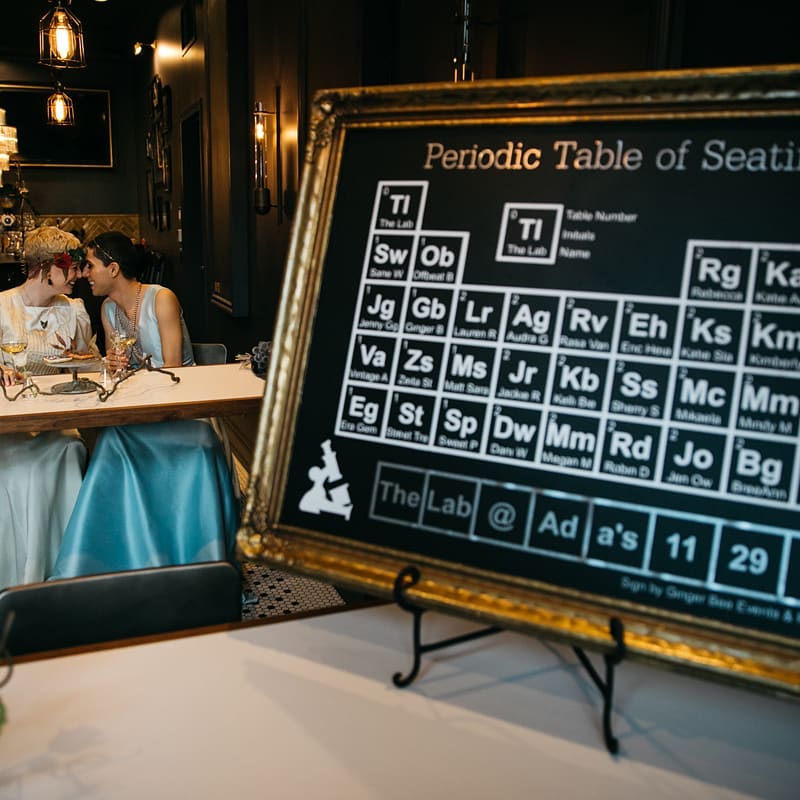 Such a unique wedding seating chart to display to your fellow chemistry nerds.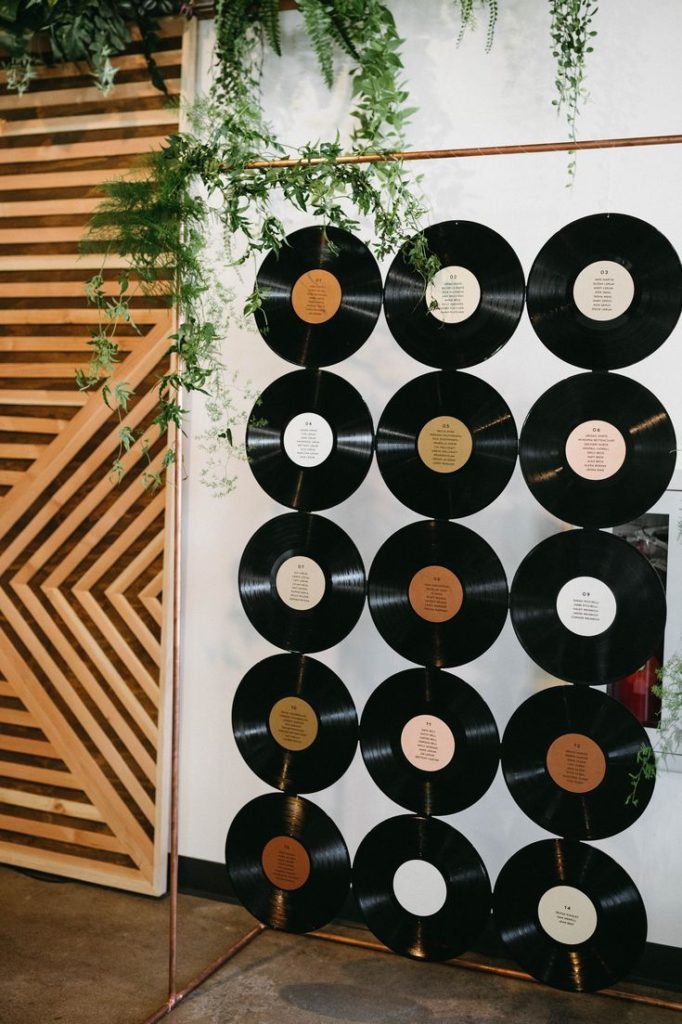 Whether your wedding is retro, vintage, or whatever! Creating a seating chart out of records will make an epic wedding display.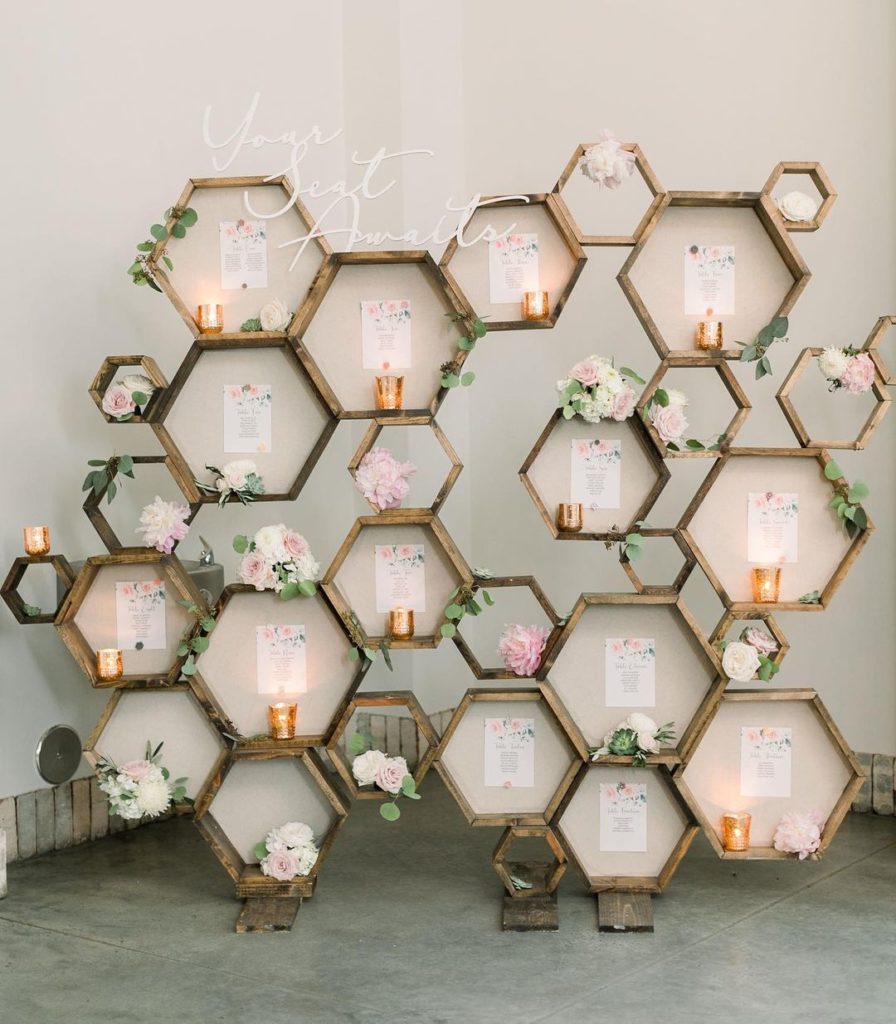 Now, this is just geometric artwork here!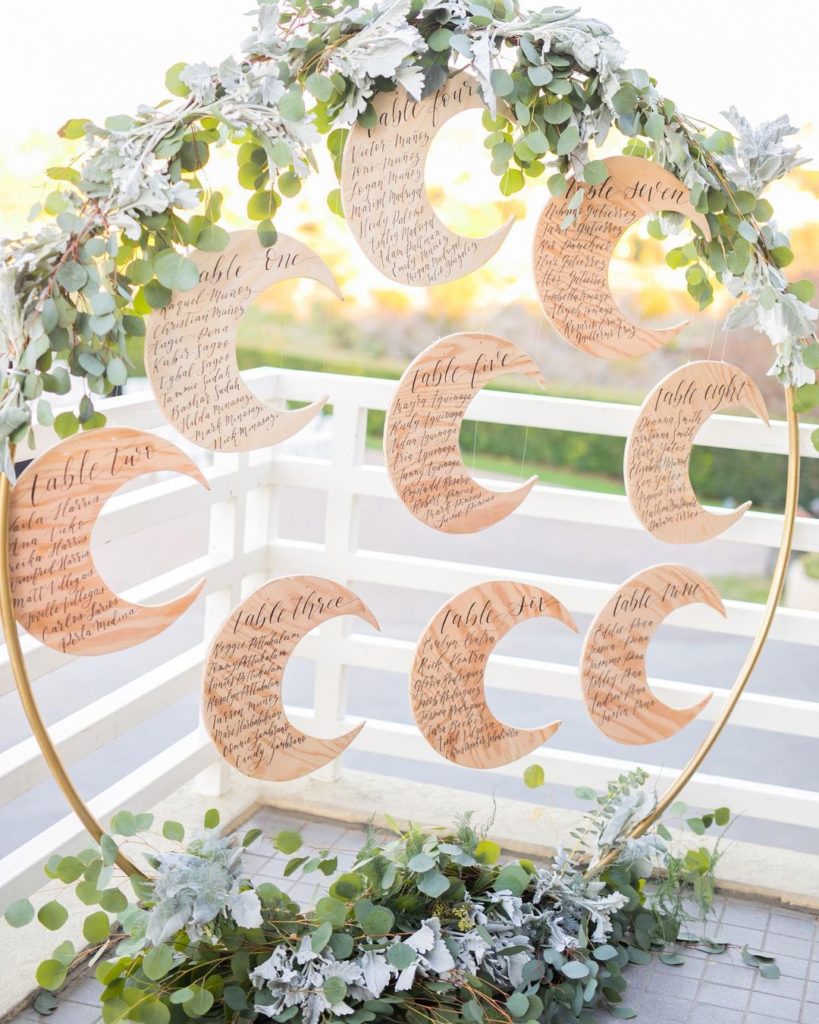 Wonderful idea for a celestial or astrology wedding theme.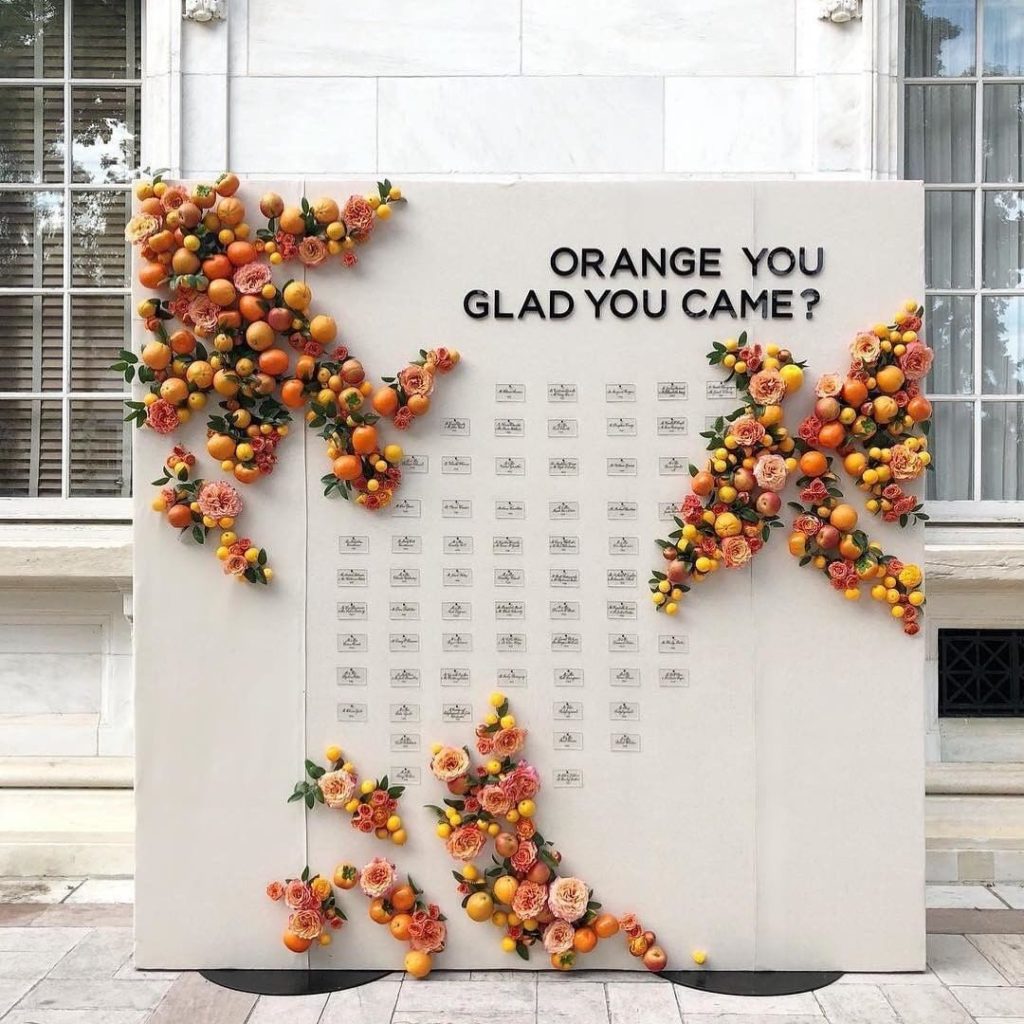 This wedding seating chart is 3D. Don't you just love the color!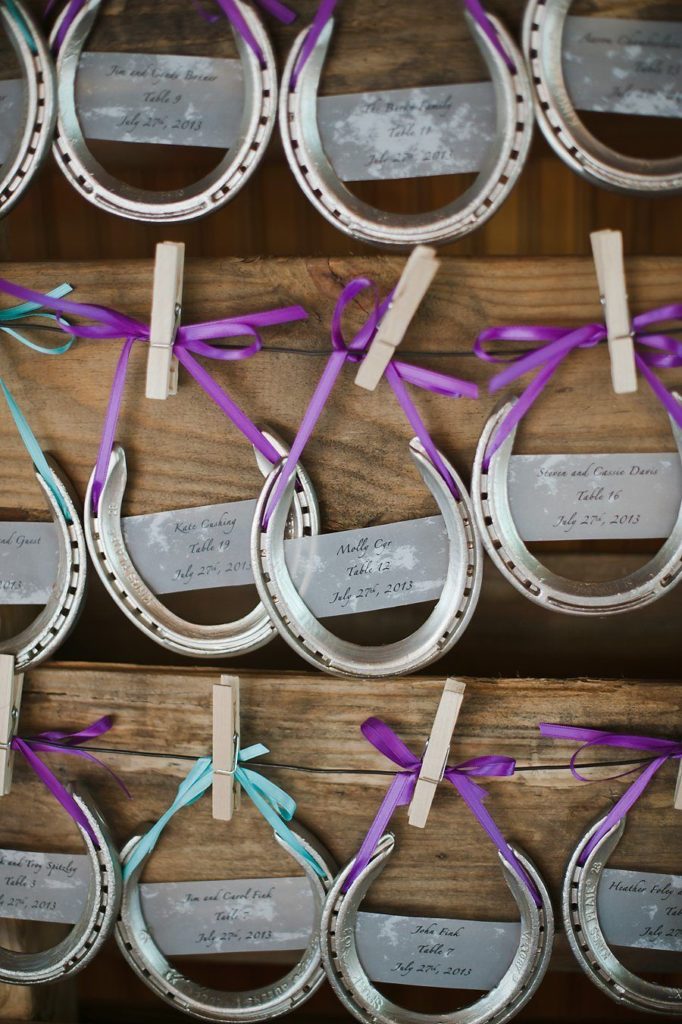 Great idea for a western theme or a horse lover's wedding.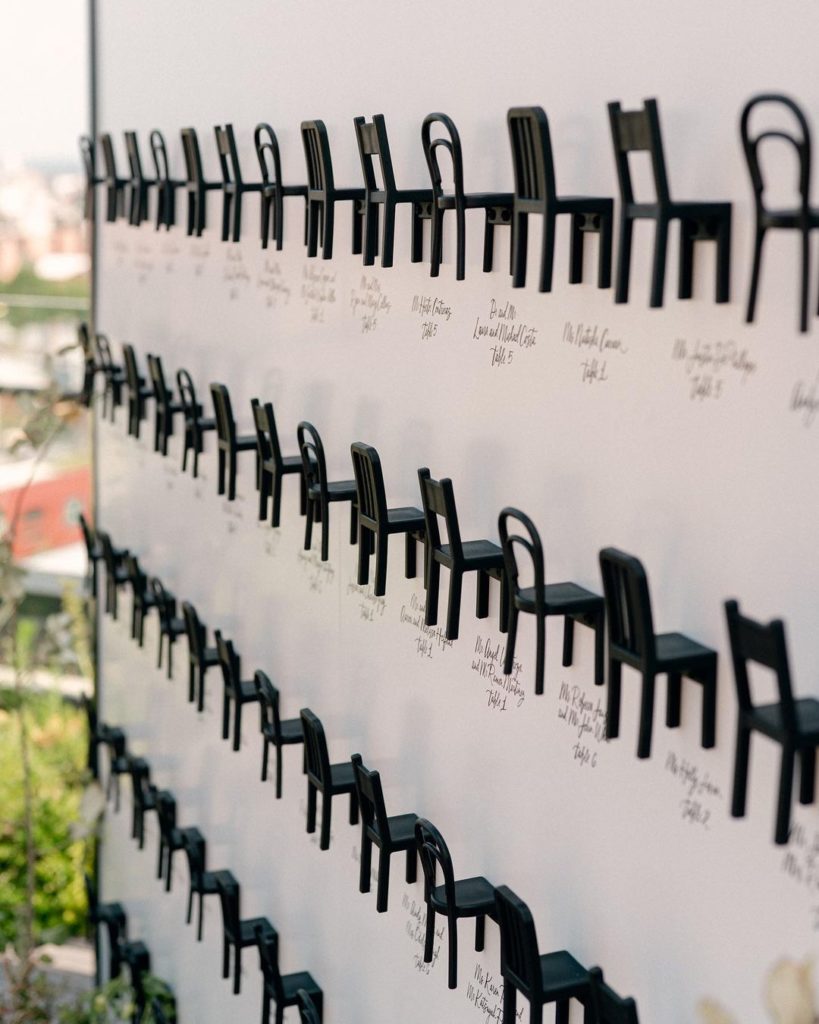 Are you going to make your own seating chart? Or is it going to be a task for a wedding planner? Please let us know in the comments.
Free Seating Chart Template
101 Planners created some amazing templates for your seating chart. Click the links below to check them out HERE
Here is your FREE Stating chart template HERE
This blog post was all about wedding seating chart ideas.