This blog post is all about bridal shower soap favors.
When it comes to pre-wedding events there is always something special guests could take away from it. Whether it be the memories you made or the pictures you took, there's always something you can bring with you.
But what we are talking about are tangible things like favors and other small gifts for attendees. Keep in mind that favors are also used at baby showers and weddings.
for bridal showers, the favors are extra special since the whole point is to shower the future bride with love and gifts. It is fitting to give specialty salt bar favors away. Since it is a shower, bridal shower soap favors are perfect to give out.
In this blog post, we will show you the best bridal shower soap favors for any bridal shower style you'll see some popular ones in some unique handmade ones. There will be links if you want more information on them. By the end of this, we hope you choose the perfect soap favor for your event.
This post may contain affiliate links. That means I'll receive a commission if you purchase through my link, at no extra cost to you. Please read the full disclosure HERE.
Amazing Bridal Shower Soap Favors for Guests
Here are some examples of soap wedding favors, bridal shower favors, baby shower favors, and other party favors guests could enjoy.
Sunflowers
If you are having a sunflower shower then the sunflower soap bars are it! These are so cute and rustic soap favors are popular.
They have a design with a single sunflower on the top of the burlap string that is so dainty and elegant. But this is also a favorite design you could DIY. For more sunflower bridal shower ideas see our post on it HERE.
Click HERE if you want to learn how to DIY your own bridal shower soap favors.
Butterflies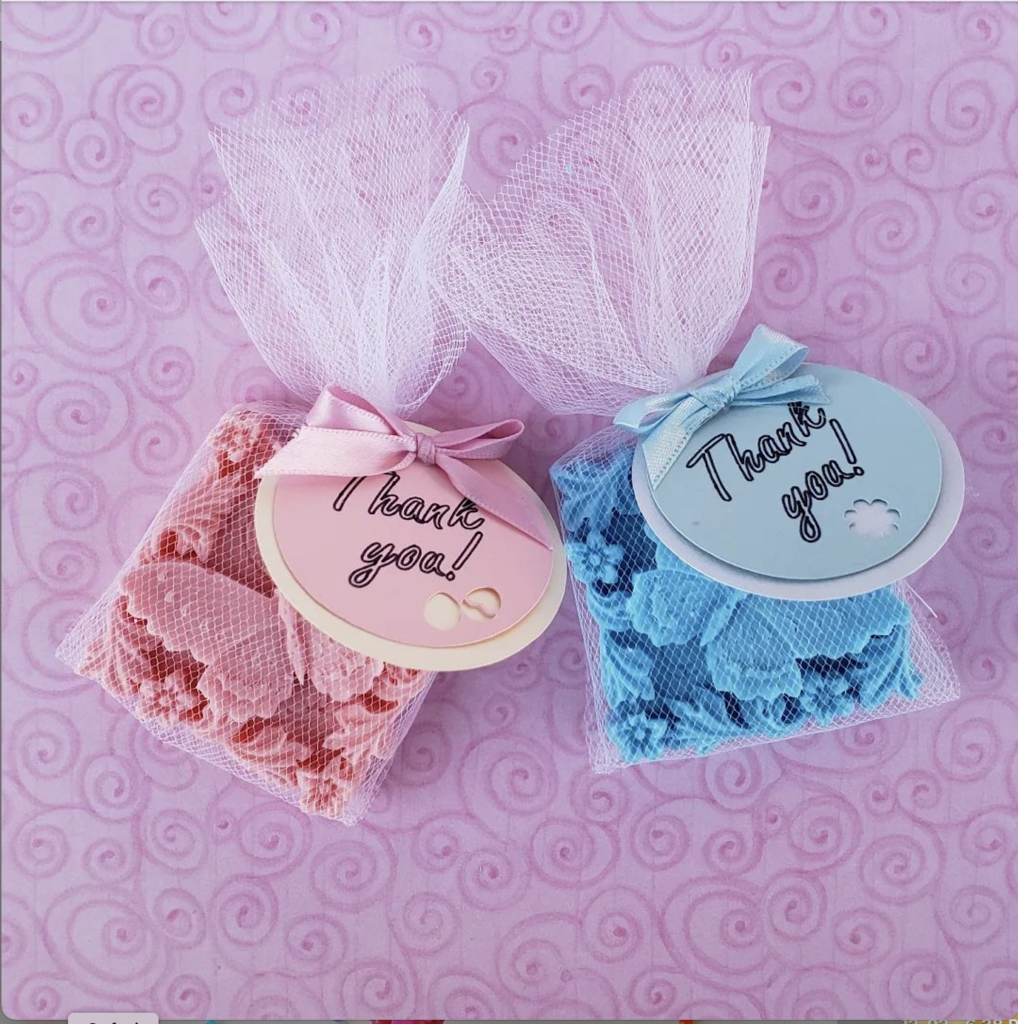 When looking at these butterfly soap favors we thought of the quote "if nothing ever changed there would be no butterflies," by Maya Angelou. We like the idea of ​​butterfly-themed shower so much that we listed some cute butterfly puns that you can use for signage.
Lavender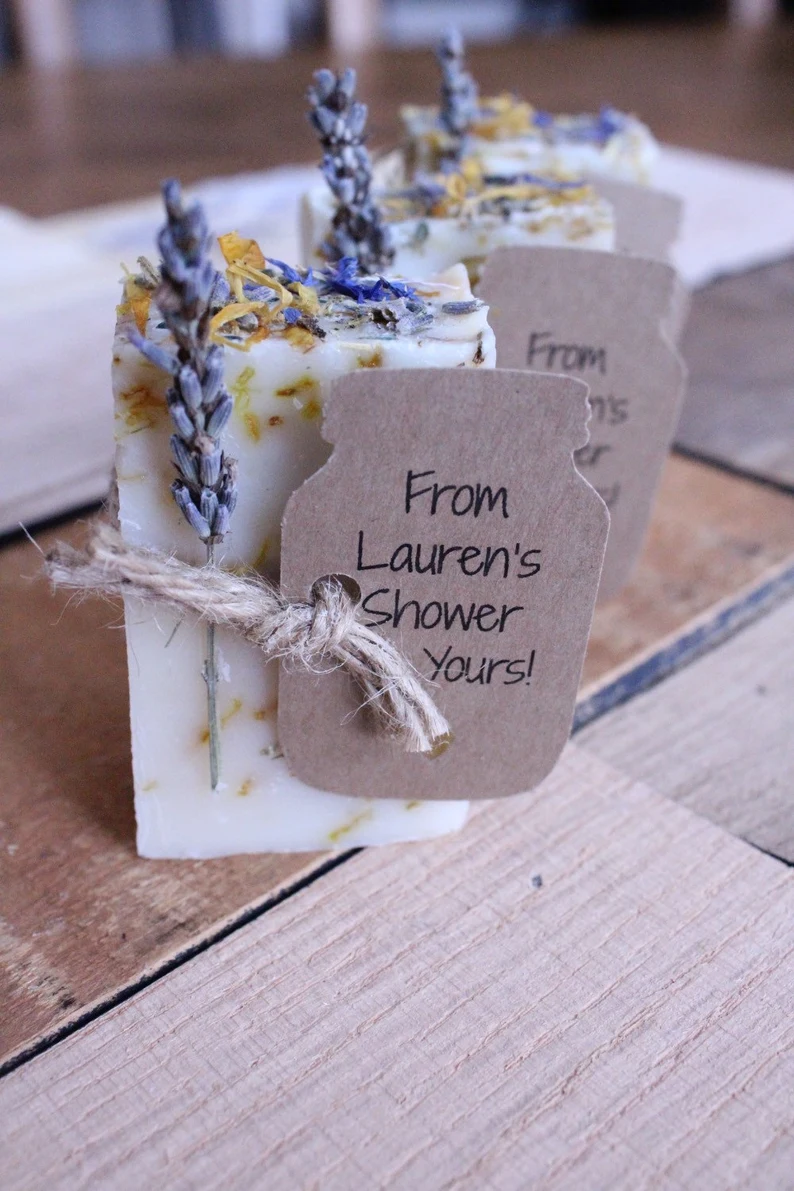 Lavender with mason jar favorite tags are so cute to put on so favors. This is an example of handmade soap with customizable options. The soap bars are from the fabulous Brownies and Ginger Etsy shop.
Eucalyptus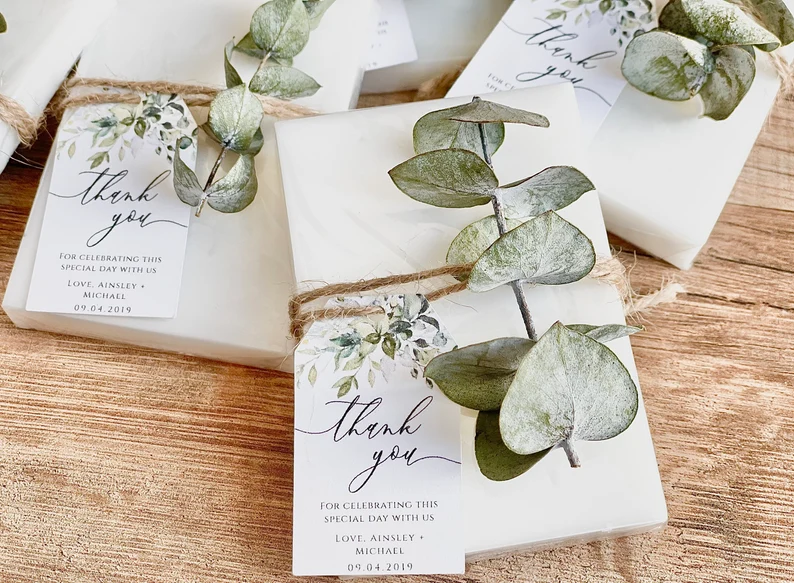 Gentle and refreshing this would be an amazing gift for a greenery bridal shower theme. We like that this soap is minimal white because it goes well with the eucalyptus green.
Lemon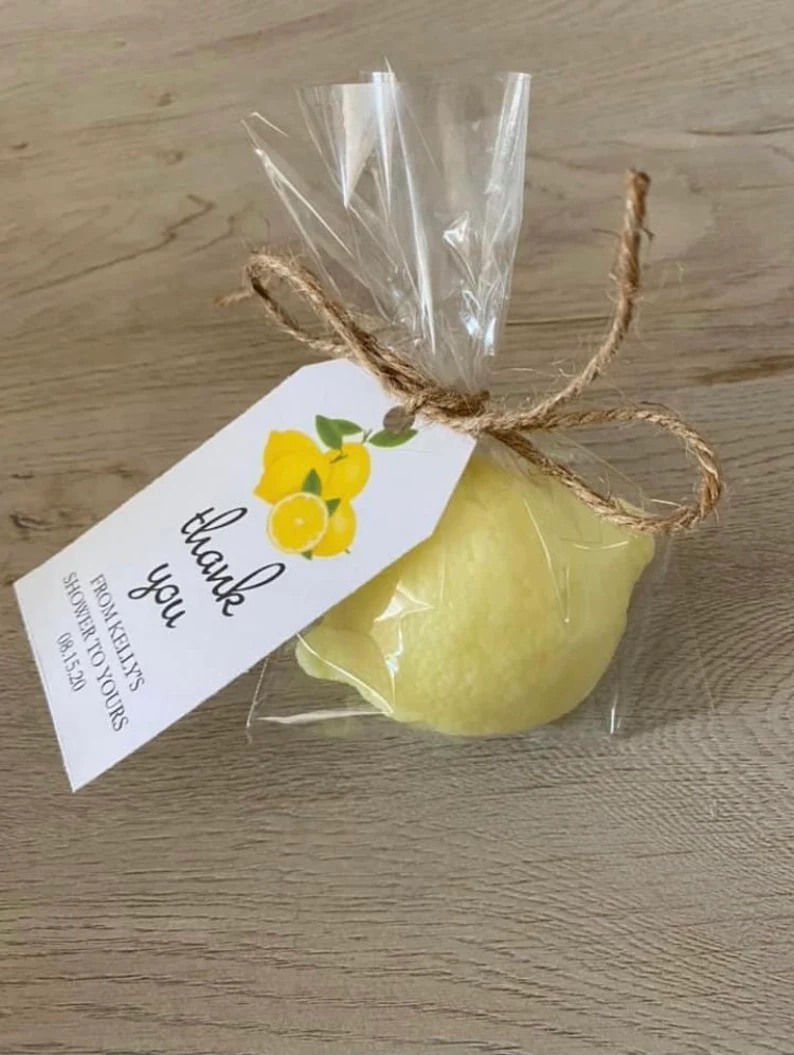 A Lemon theme bridal shower is a very popular thing. Check out this cute lemon-shaped bridal shower so fever. This would be so cute for a when love gives you lemons bridal shower or is she found her main squeeze engagement party.
Garden Party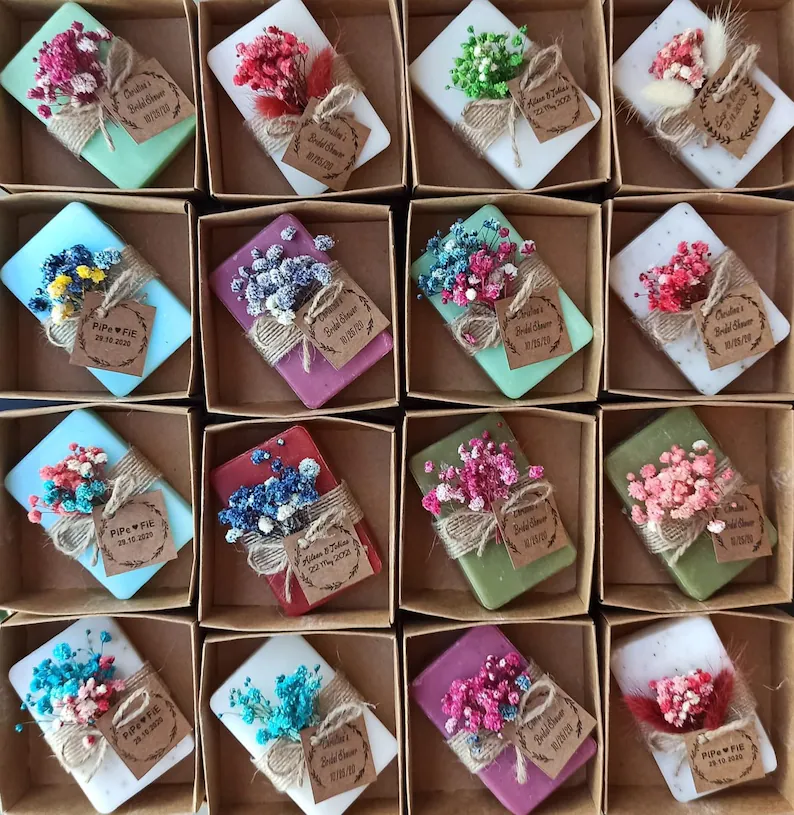 These garden party soap favors are so amazing. We love that there is an assortment of color options and it makes the packaging looks so festive. We like these favors especially if you are planning to have a flower or bouquet bar for guests.
Rose Gold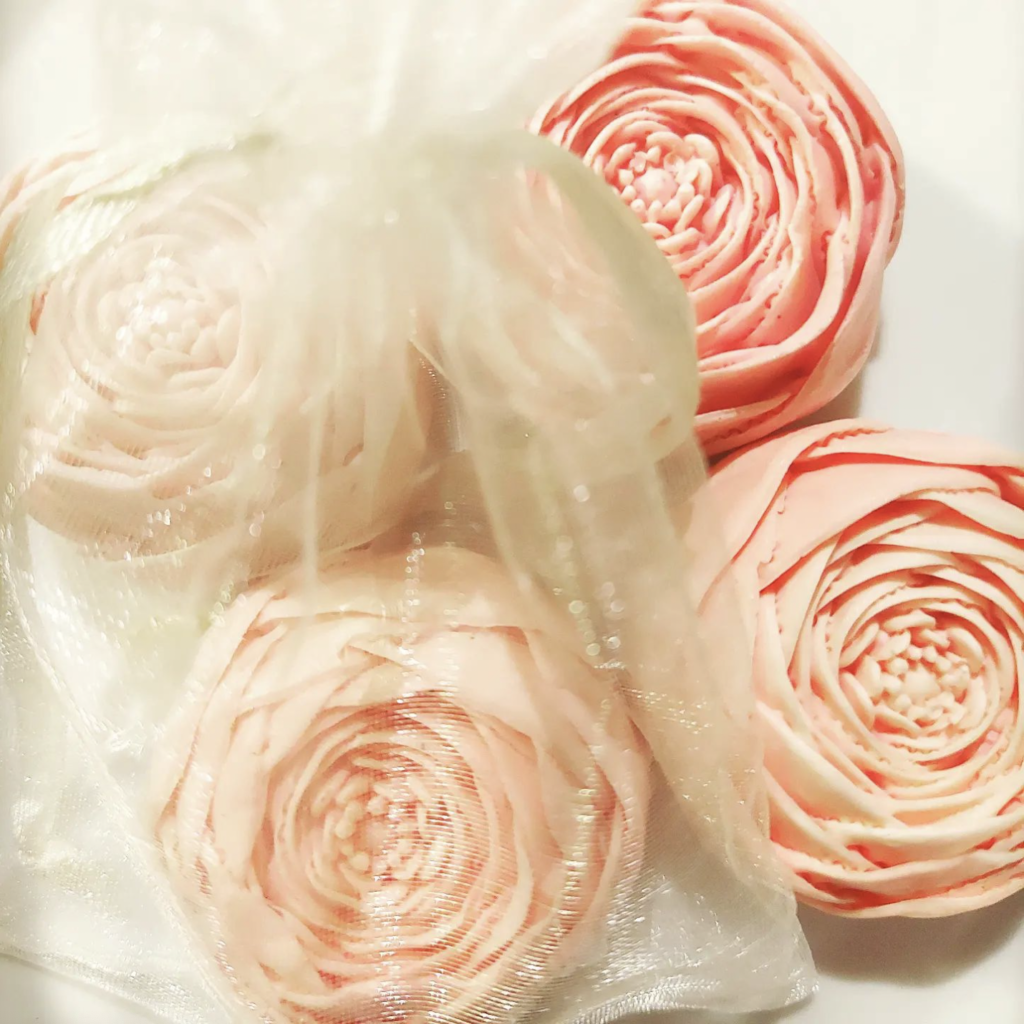 Rose gold bridal shower soap favors are so adorable! These little roses will be so nice for guests to take home. Just look at all the detail of the rose petals. These are almost way too pretty to actually use in your actual shower.
Puzzle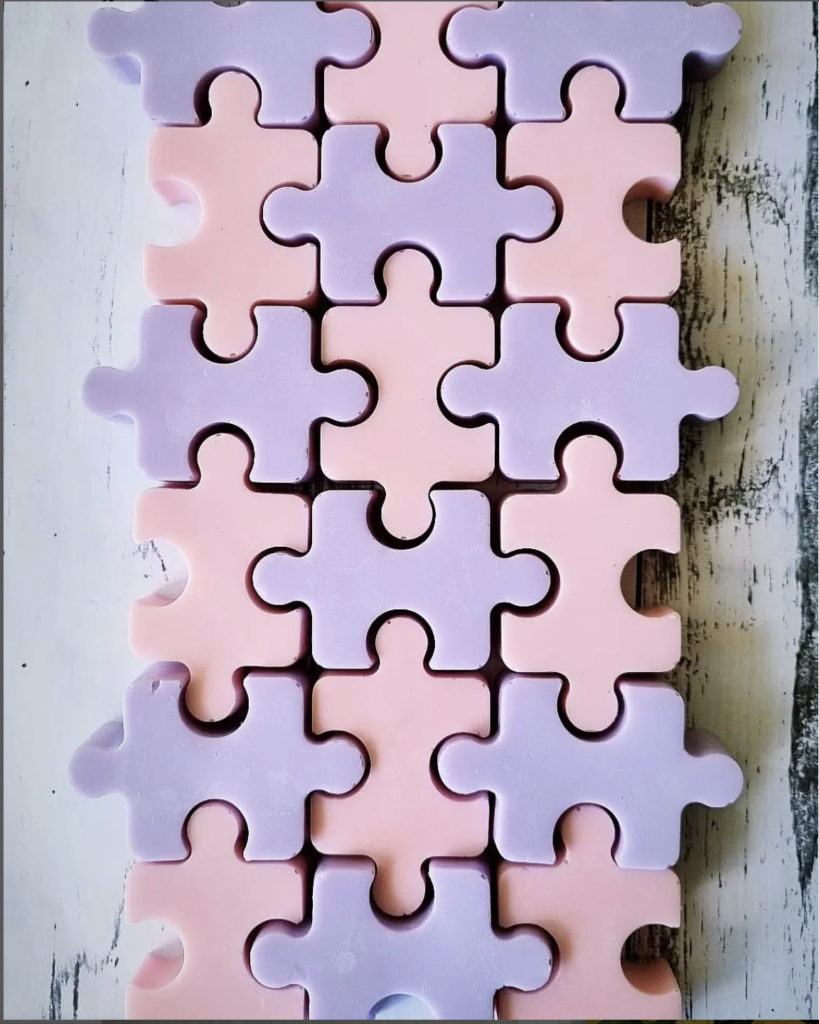 This is such a creative way to display soap favors. Everyone could just take one with them or they could be placed in little gift boxes.
Mini Hearts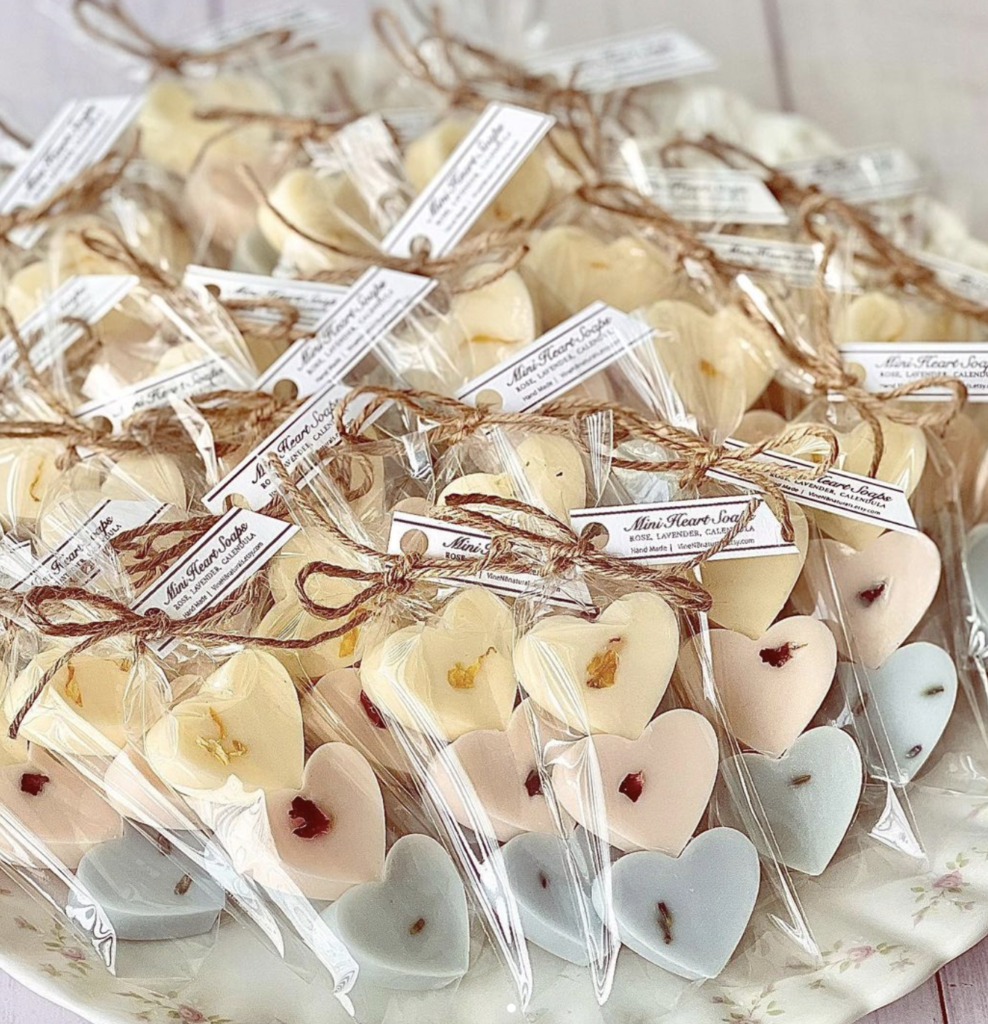 These mini heart soaps are perfect for a bridal shower party. For something small like this, it's all about the packaging when presenting these cuties.
Massage Bars
Massage bars are such a great idea for a soap favor! Not to mention that the backdrop of this photo implies that this is a Golden Girls-themed party. We are completely lost for words. Like, how cute is that?!
And that is all that we have for soaps. Be sure to add some cute little bridal shower favor tags to the soap to make it even better a popular saying specifically for bridal showers is "From our shower to yours."
Featured image by: designsbylorise
This blog post was all about bridal shower soap favors.