This blog post is all about pajama party captions.
Time to party, so get your pajamas on! Having a pajama party is perfect for an overnight bridal shower, birthday, sorority, or bachelorette party. So put away your party dress and get your favorite PJs.
It doesn't matter if you have the pajama party at home or at a hotel, you will need two things; cute pajamas for pictures and some amazing Instagram captions.
In this blog post, we will list some of the cutest pajama party captions for social media. We will also give some adorable pajama sets for a pajama party. By the end of this post, we hope you find some captions that fit the vibe of the pajama party you are hosting.
This post may contain affiliate links. That means I'll receive a commission if you purchase through my link, at no extra cost to you. Please read the full disclosure HERE.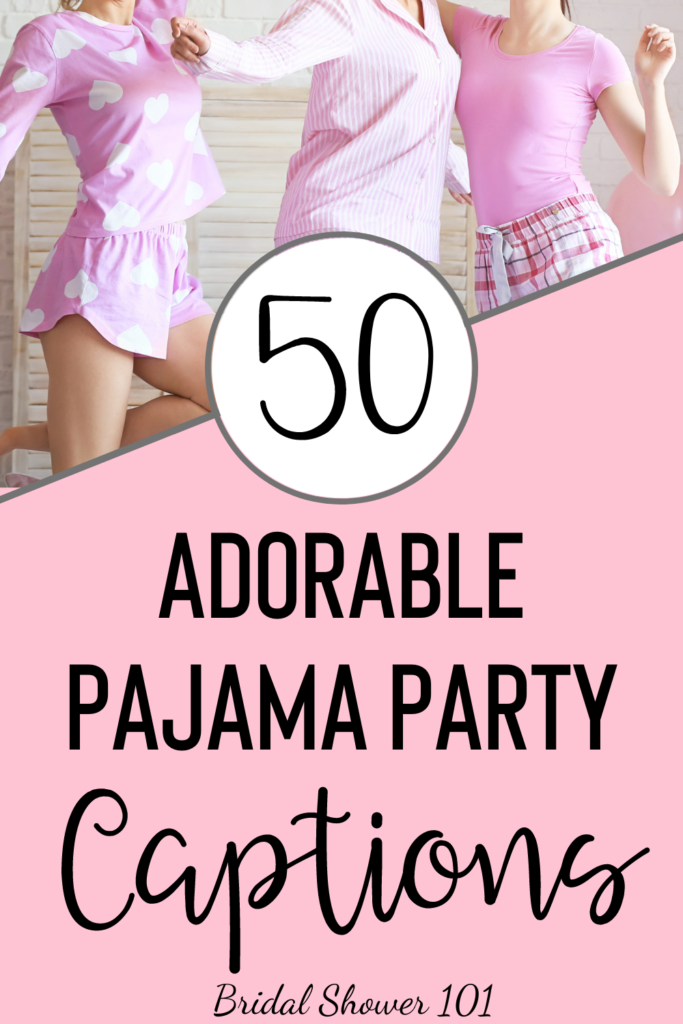 50 Pajama Party Captions
Here are some of the best pajama party captions we found on the internet. You will find that these would fit almost any pajama party theme. Most of these captions were written by real people who actually participated in a pajama party.
1 dream come true. Cheers to love and sisterhood.
2. Flexing in our satin PJs. That's it. That's the post.
3. The snuggle is real.
4. I have a whole army of pajamas.
5. Such a fun night at the PJ party with the rest of my sister queens.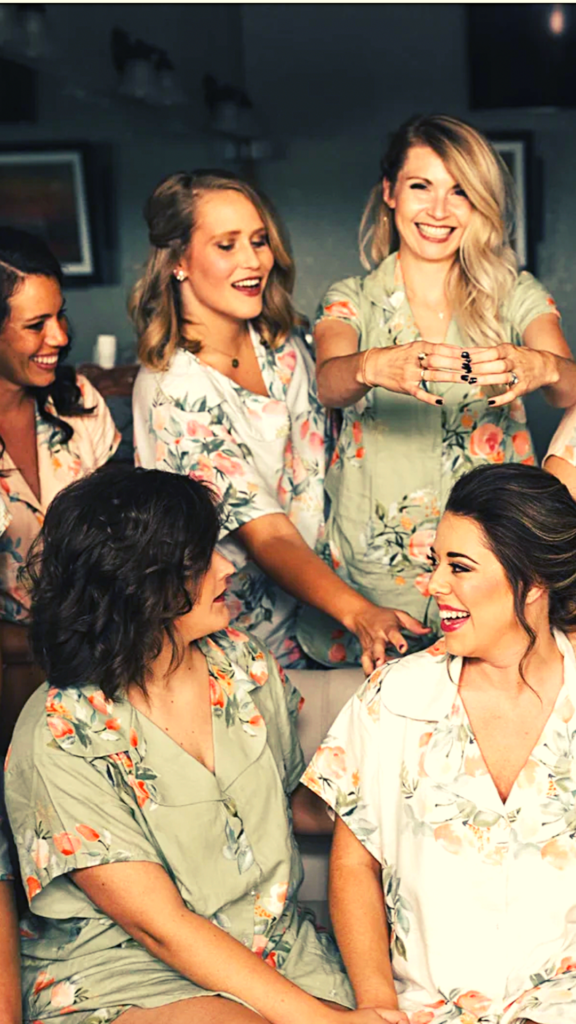 6. PJ all day… Sailing in style with stylish people.
7. Pre-30th pajama party with my best ladies.
8. Oh, so much fun celebrating the queen at her pj party.
9. Who said pajama parties weren't cool?
10. Slaying these pajama sets.
11. All you need is love… and onesies.
12. My kind of party!
13. What better way to validate that you're getting old than by throwing an adult pajama party?
14. I woke up like this.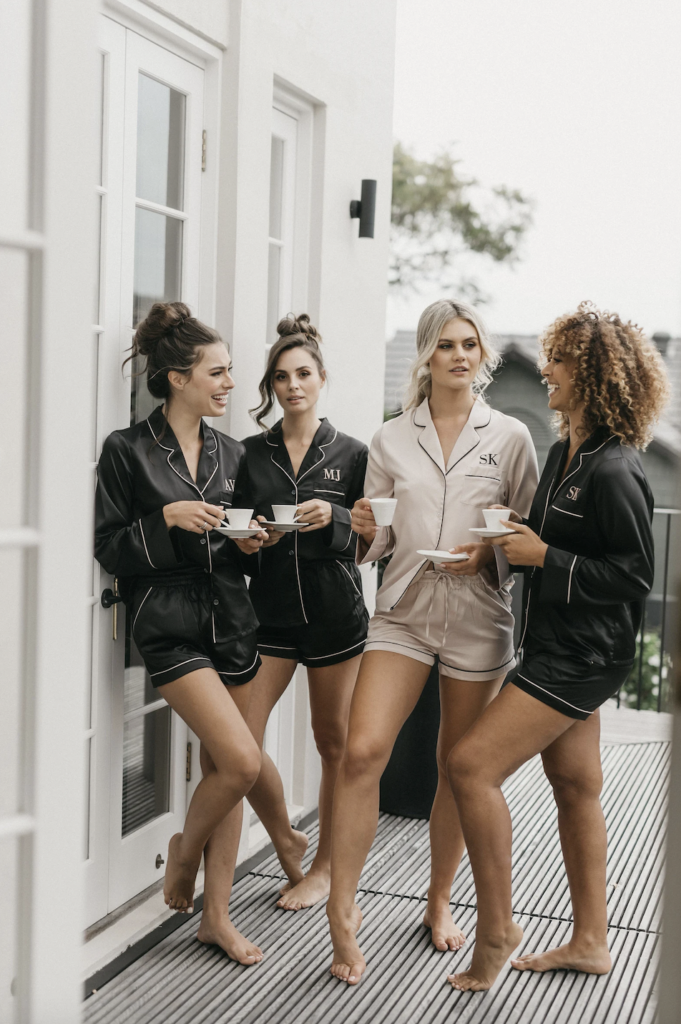 15. Ain't no party like a Pj party.
16. When staying in is the new going out.
17. Celebrations wearing our champagne satin short sets.
18. Pajamas are good for the soul.
19. My hobbies include putting on pajamas as soon as I get home.
20. Sunday well spent brings a week of content.
21. I would wear pajamas to work every day if it were up to me.
22. It's tough to get out of bed in the morning when you're wearing silk pajamas.
23. "When it comes to dressing, comfort is overrated. A little discomfort probably means your clothes fit and they're not pajamas." -Tim Gunn
24. I stay in my pajamas til I have to leave for work.
25. My pajama collection inspires me to get ready for bed.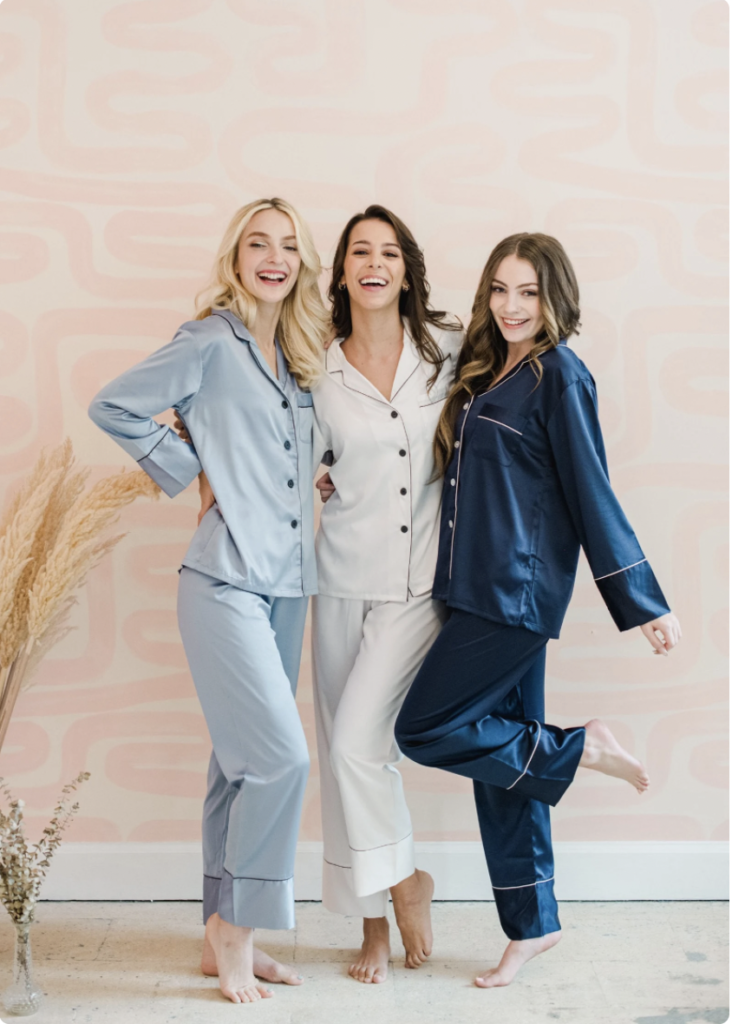 26. Never wearing my work clothes again! Wish this PJ party was longer.
27. It's difficult getting up early after a pajama party.
28. It's difficult getting up early, especially when you're in your favorite pajamas.
29. Jamming in my Jammies.
30. I'm bringing back daytime pajama wearing.
31. Always wear pretty pajamas to be. You never know who you'll meet in your dreams.
32. On Saturdays, we wear pajamas.
33. Weekend plans: Stay in pajamas, eat ice cream, and watch Netflix.
RELATED: BACHELORETTE PARTY INSTAGRAM CAPTIONS
34. Let's party in our pajamas!
35. What's better? Wearing pajamas or hanging out with friends? I'll take both.
36. If no one "likes" this pj post, I know my bestie will.
37. Work hard. Play hard.
38. *Screaming* Pillow fight!
39. Back in my pjs.
40. Party like a rockstar! Or at least a comfy one!
41. Life is a party, dress like it." -Audrey Hepburn.
42. "Here's to the nights that turned into mornings with friends who turned into a family."
43. Tell me to wear my pajamas til noon then eventually motivate me to have a pajama party.
44. Sunday mornings are for your coziest pajamas.
45. I'm busy it's pajama day!
46. ​​The holidays aren't right without flannel pajamas.
47. Packing all my pajamas for my bachelorette weekend.
48. My favorite part of the day is when I put on my pajamas.
49. We go together like PB and J. You are the chill to my Netflix.
50. Cause we slay on pajama day!
We hope that you enjoyed reading these. We really hope this inspires you to have a pajama day with your closest friends and put some amazing pictures and captions up on social media.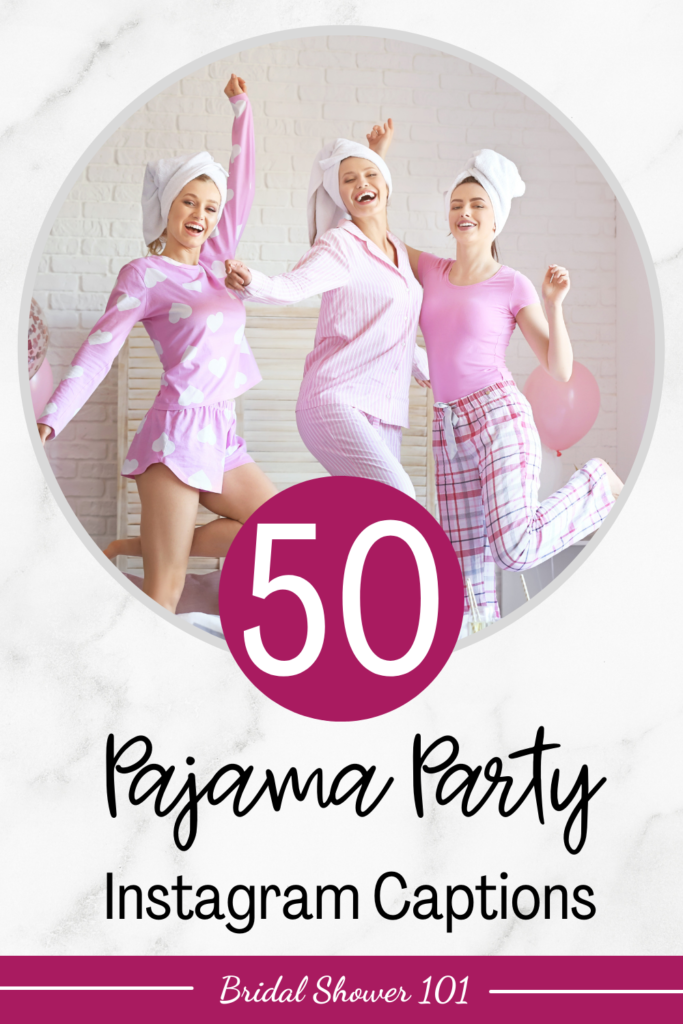 This blog post was all about pajama party captions for Instagram.