This blog post is all about bridal shower food ideas.
One of the greatest things about any party or special event is the food options. A bridal shower is no different. Bridal shower food tends to be more sophisticated than a birthday party or engagement celebration.
A bridal shower menu should be full of finger food and other crowd-pleasing options. When it comes to this event, the smaller and daintier the dish is, the better.
In this blog post, we will review some of the best bridal shower food menu options that the bride-to-be and the guests will love, by the end of this post, you will have some amazing ideas of what you will be serving at the bridal shower.
15 Fantastic Bridal Shower Food Menu Ideas Guests Will Love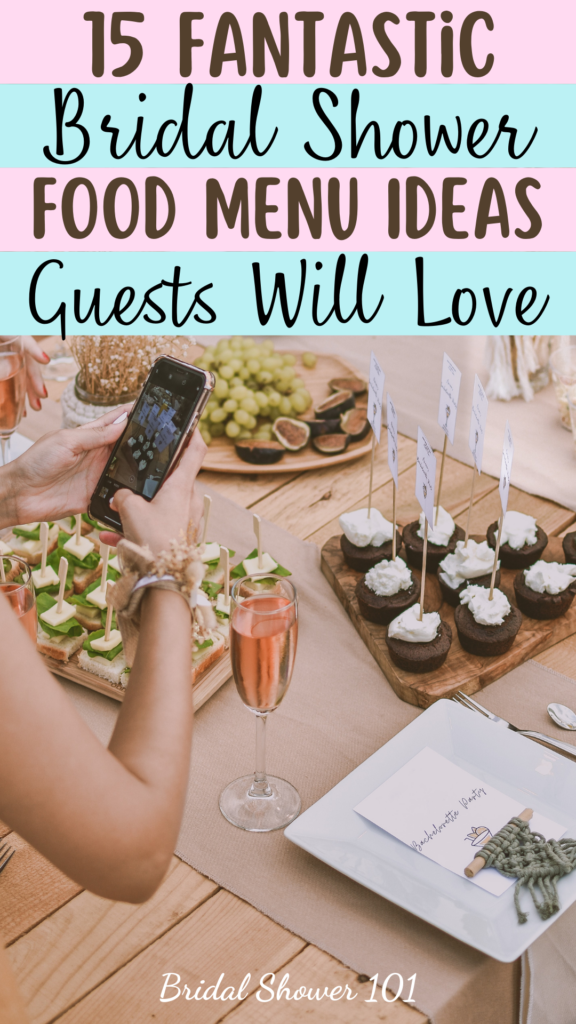 We will start with the best dessert option, then continue to some hors-d'oeuvre and entre options. We will also include some popular dishes and meal station ideas that guests will enjoy.
When deciding your bridal shower menu, you first want to consider the time of day you will be hosting. For example, morning and early afternoon events will have more breakfast and lighter options.
Late afternoon or an evening event will need to be traditional meat, starch, and vegetable kind of meal. There is one food item that you will need no matter what day and that's dessert.
Sweets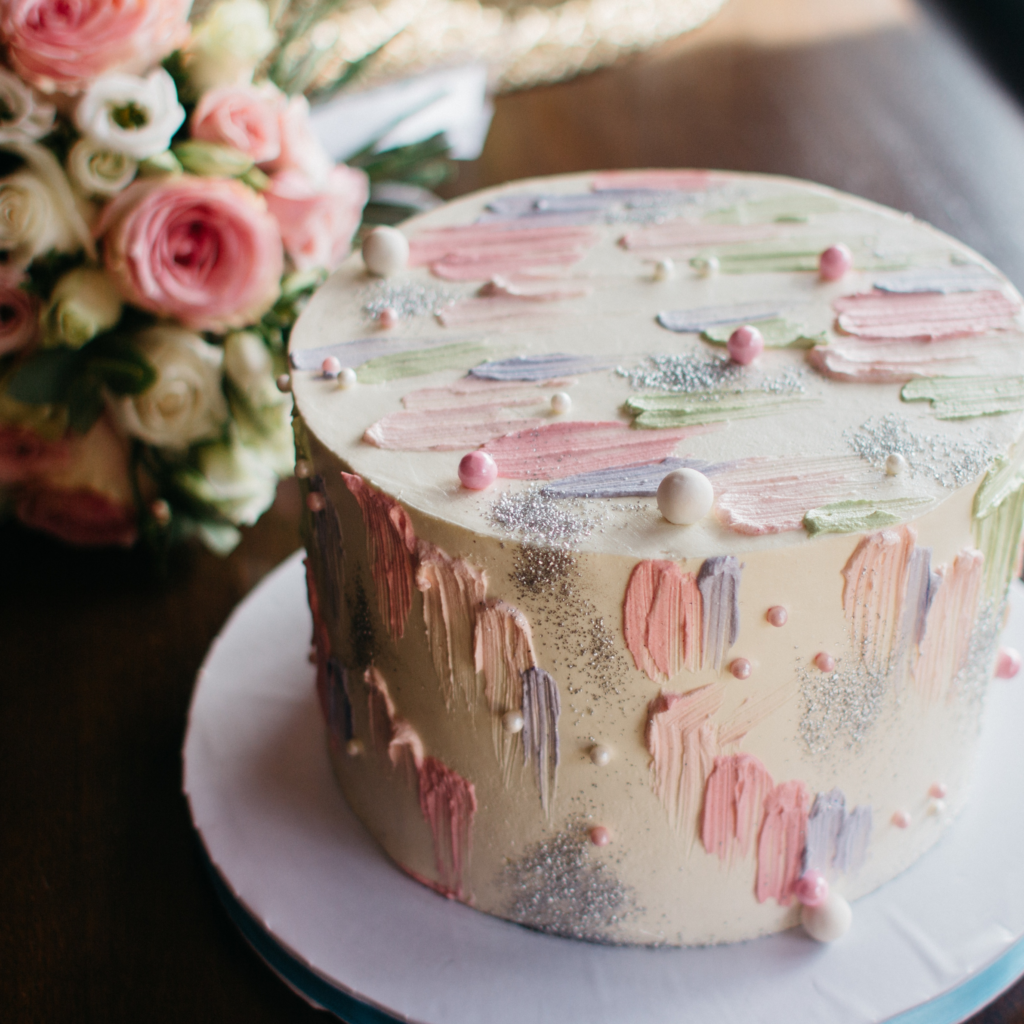 There are so many ideas you do for dessert. The best way to display dessert for a bridal shower is to have a candy buffet where you show everything guests could help themselves to. See ideas for a bridal shower candy displays HERE
Assorted Cookies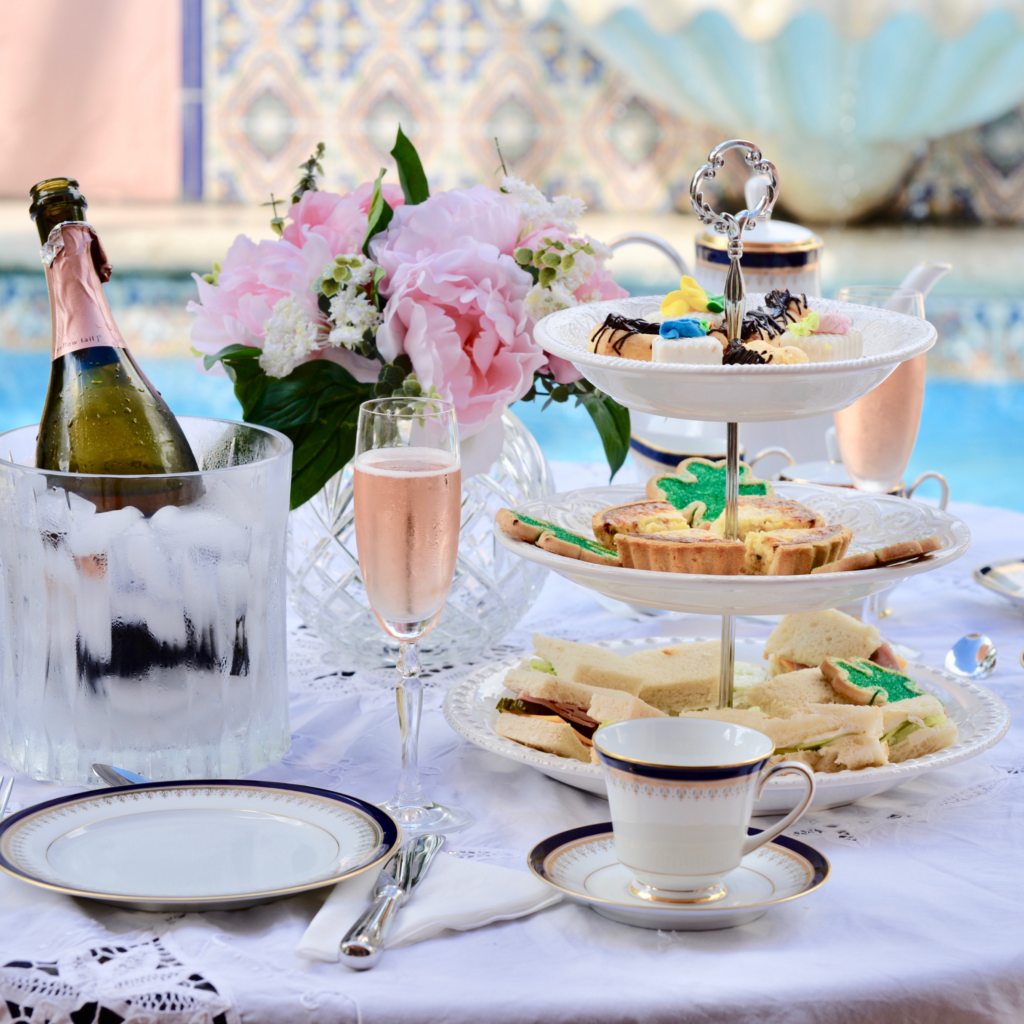 Sweets are always one of the best ideas for a bridal shower menu. Unlike weddings. Suites could be served at the beginning, the middle and at the end of the event. Items like cupcakes, cookies, and candy could be self served at the beginning. There should be a cake cutting towards the middle of the bridal shower. And candy favor bags could be served at the end.
Cupcakes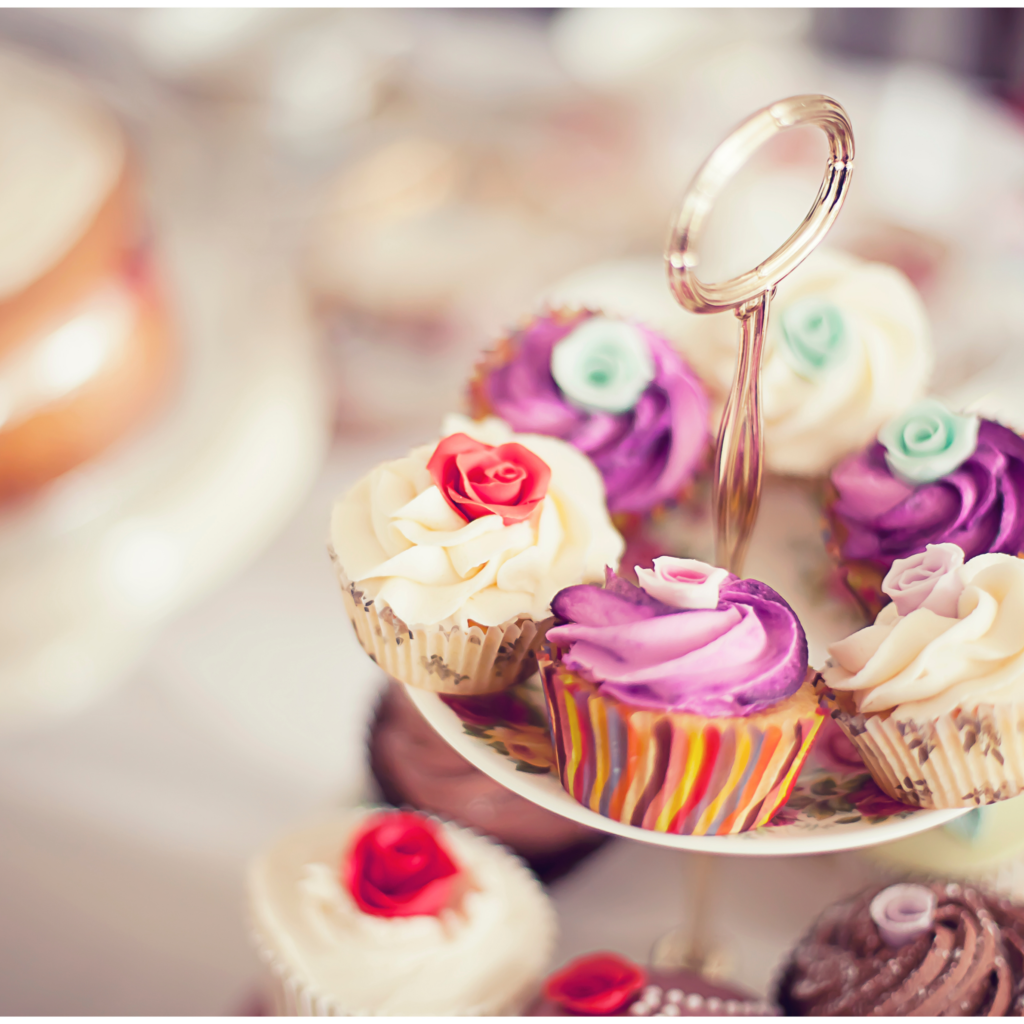 Cupcakes are very popular options because there are so many options for presenting them. One of the best things about cupcakes is that they fit onto the saucer play and it's perfect for a tea party bridal shower.
The best practice for a bridal shower cupcakes is arranging them into a cupcake engagement ring or a cupcake wedding dress. Being bridal shower food and decor makes it so cute. Get your free bridal shower cupcake ring template here.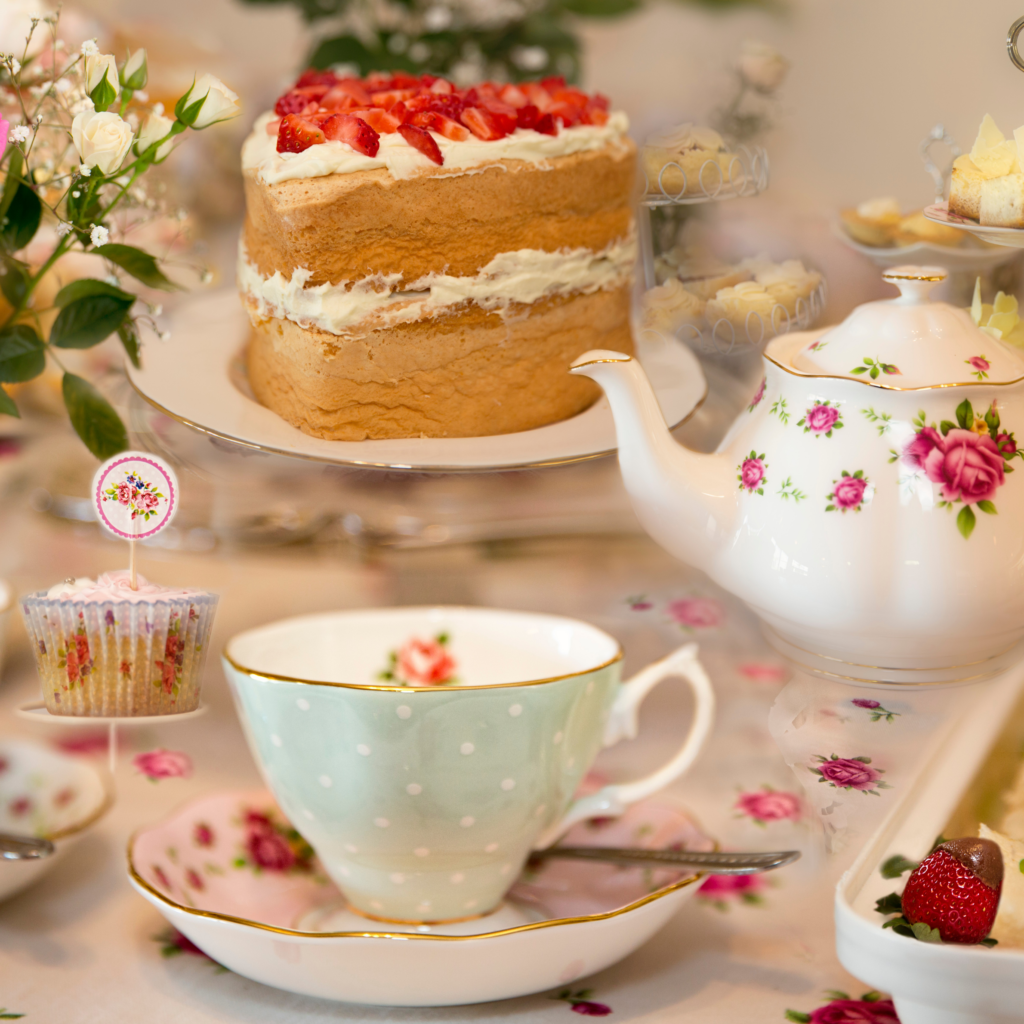 The bridal shower cake is very important because there will be lots of photos of it with a future bride. Specifically images of the bride to be cutting the cake for her guests. It is important to have a cute bridal shower cake saying written on the top of the cake or a cute cake topper.
A popular bridal shower cake style for 2022 is rose gold. See our list of stunning rose gold bridal shower cakes here. And if you are going to have a cake you might as well add some ice cream.
Macarons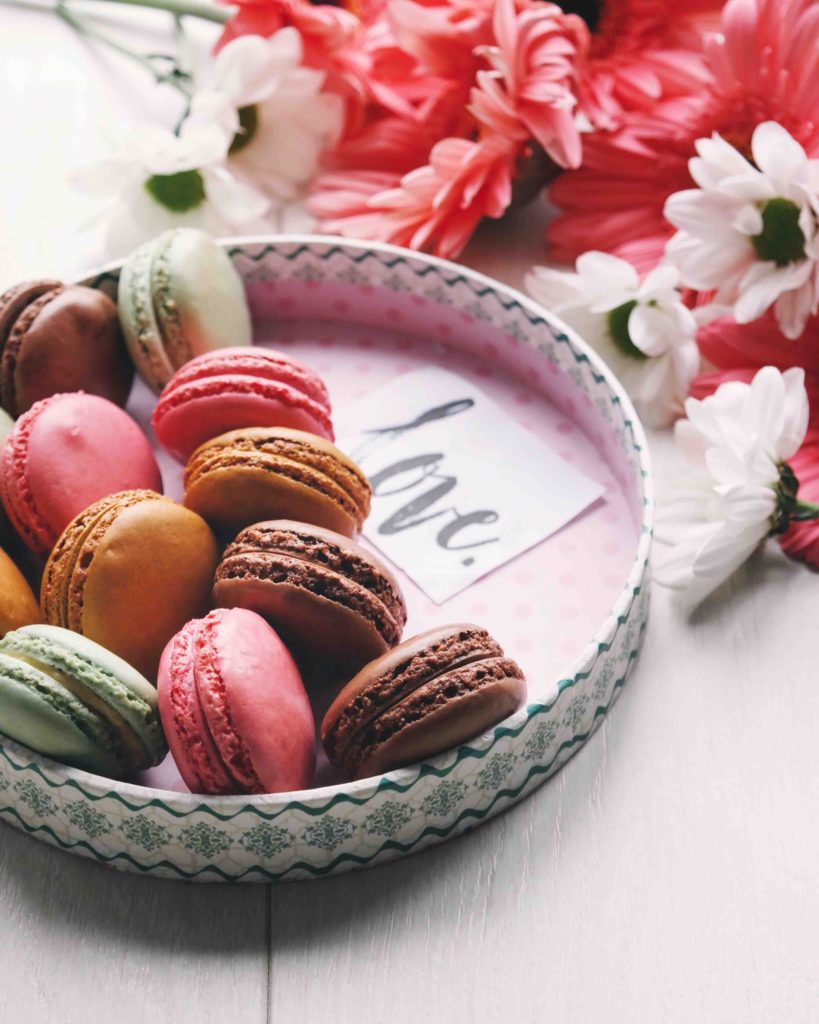 Macarons are always a hit at a bridal shower. Although they may be a little pricey, they make great treats and favors. You could also display them alongside the bridal shower cake as a macaron tower.
If you are willing to make your own macarons see our free 2-inch macaron template HERE.
Buffet Style Options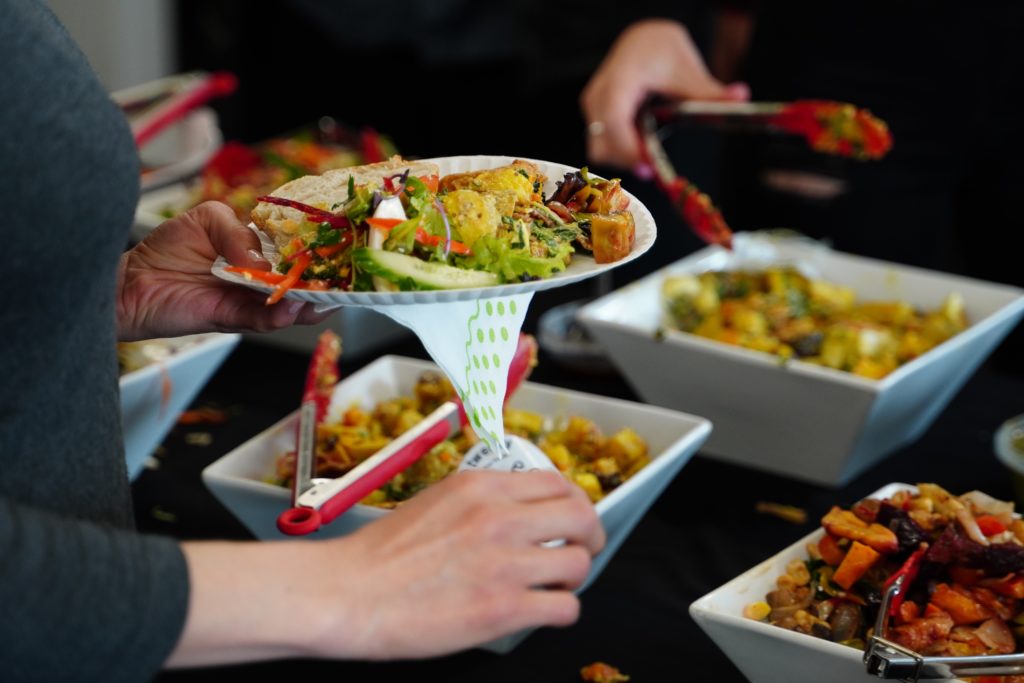 This includes salads, tacos, veggies, and other popular dishes that guests could add to their plate. A buffet-style bridal shower menu is very convenient because people could just take what they want and be done.
Serve a variety of comfort foods like rice, macaroni, chicken, and pasta for a buffet bridal shower menu. If you are considering this idea, we recommend you do this with very close family and friends because this is an all-hands-on-deck serving station. So use for smaller crowds to avoid the spread of germs.
Sandwiches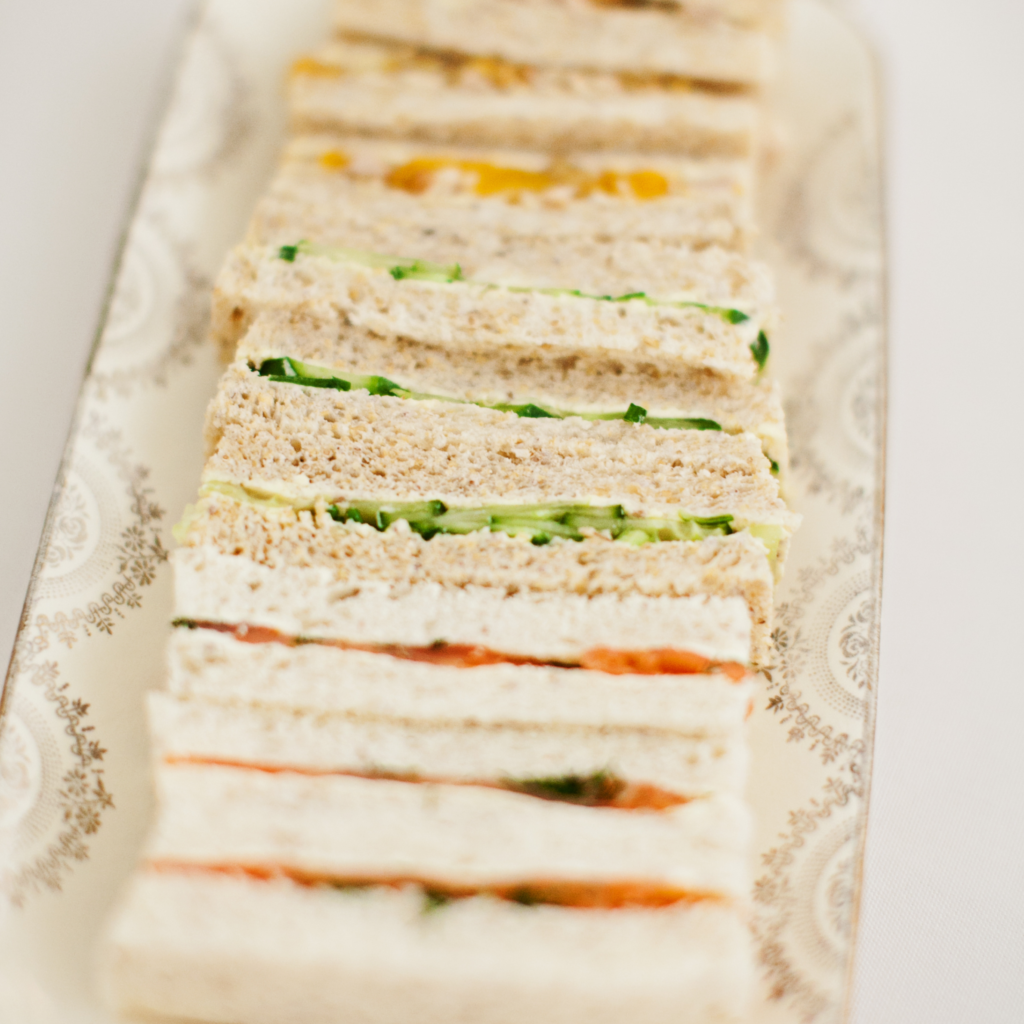 Tea sandwiches will serve as one of the main entrées for a bridal shower. They are often cut into mini sandwiches in order to coordinate with the bridal shower theme. For example, if you are hosting a bridal tea, you should serve Cucumber sandwiches because they just go well together.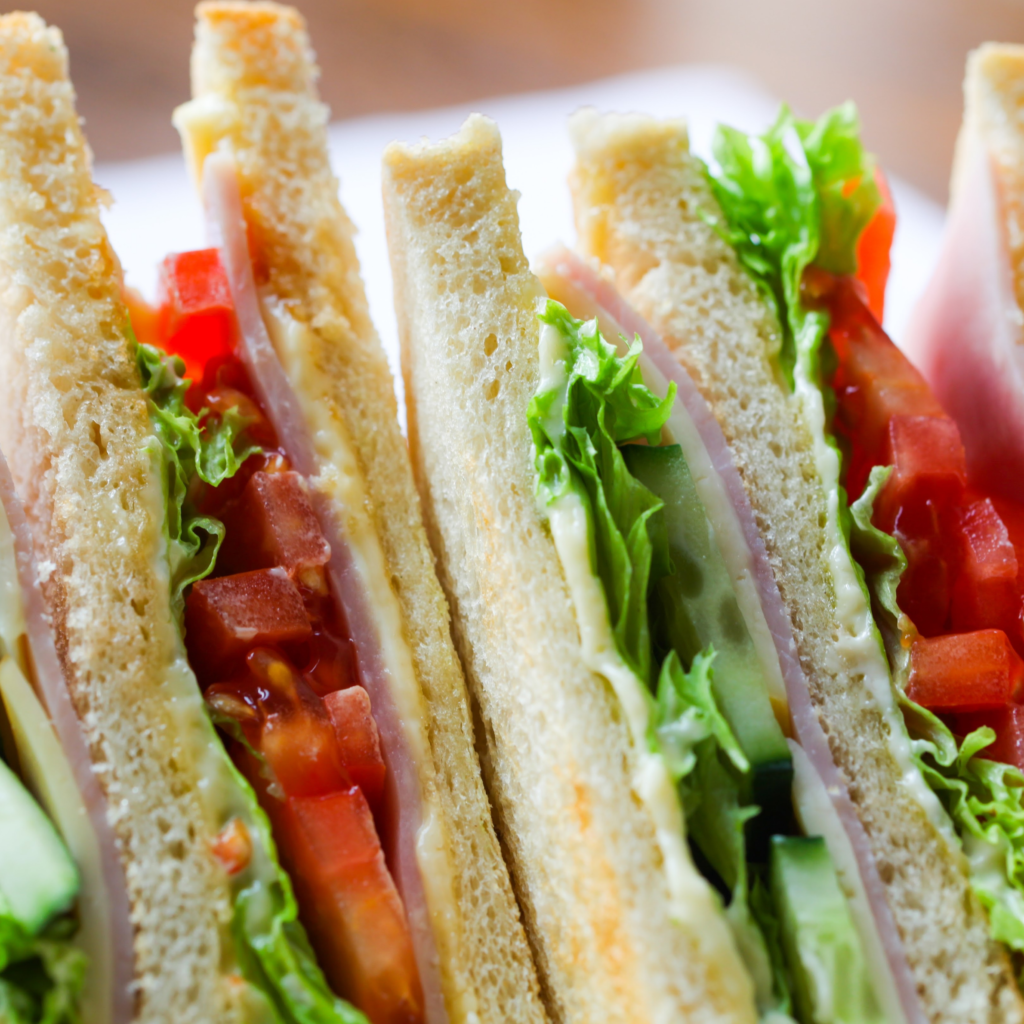 Some other popular sandwiches include wraps, sliders, and other similar items. One example that people like our mini pulled pork sandwiches with a side of coleslaw. This menu item will be a hitch at an "I Do" BBQ.
Egg Salad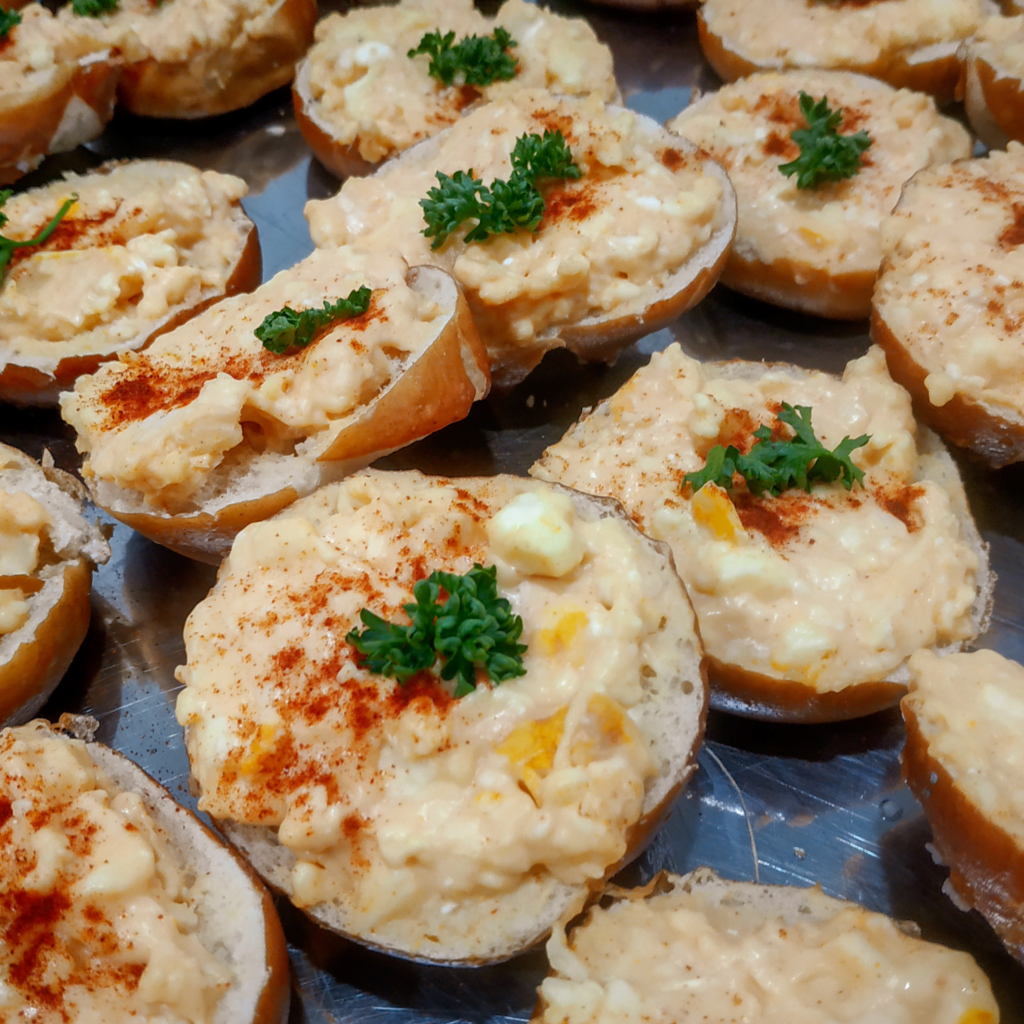 Little finger sandwiches like these egg salad bites also make great food options. Making popular sandwiches like tuna and cold cut bite sized are awesome food ideas for a bridal shower.
Hor D'oeuvres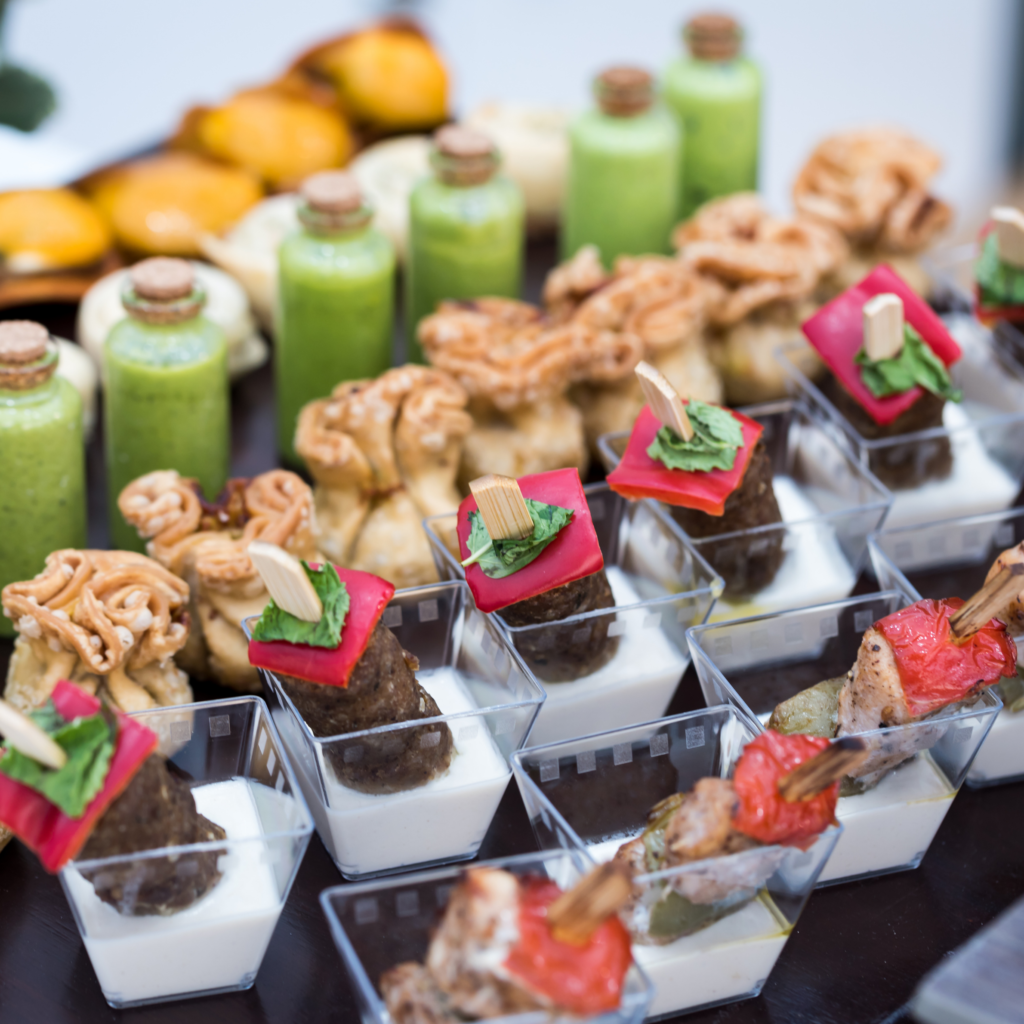 For horses d'oeuvres, you could really think outside the box. These stand out as specialty snacks for special occasions. If you have these at a bridal shower then you are sure to get some bonus points with guests and close friends.
For the most part when we talk about hors d'oeuvres, we're talking about screwers. Screwers are fun and less messy because it is a snack on a stick.
Gilda Pintxo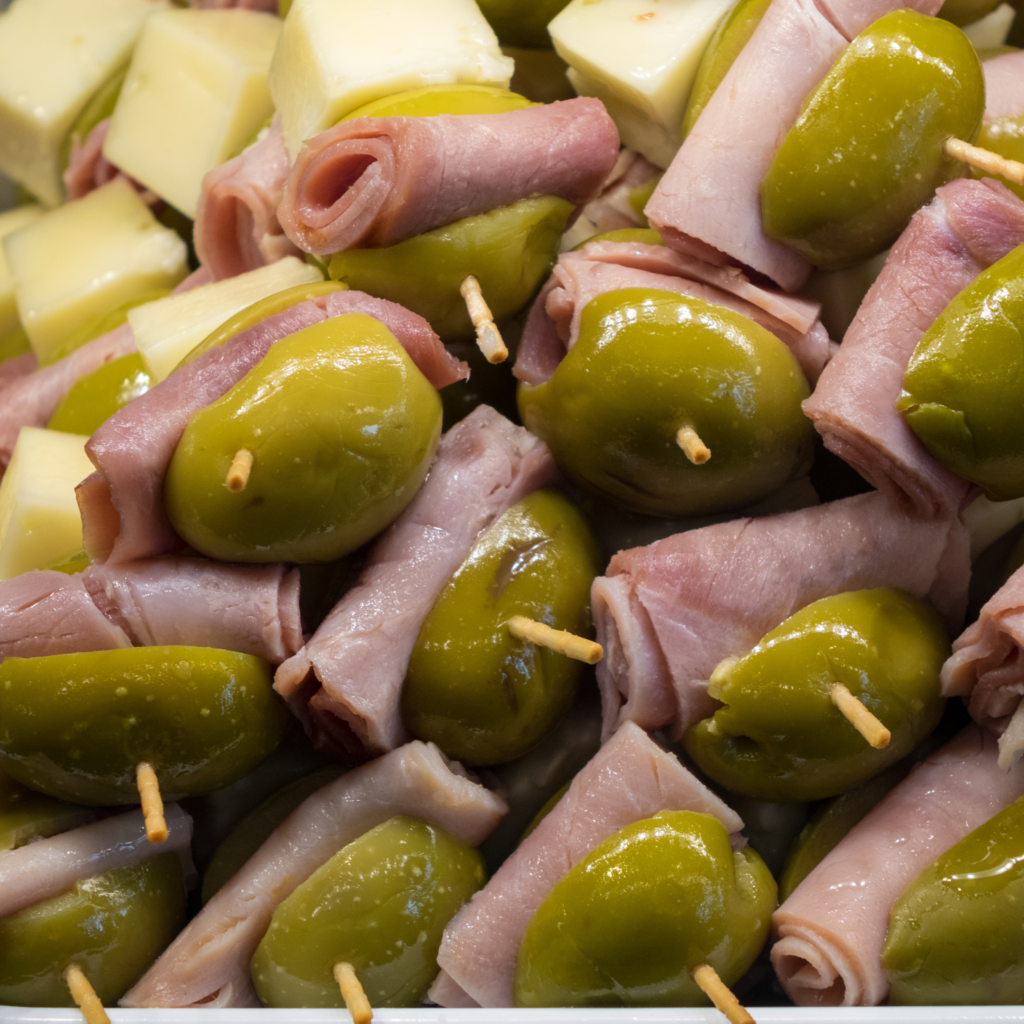 According to All Recipes "Gilda skewers are one of the most famous Basque pintxos (tapas). In Spain, they are made with anchovies, mancanilla olives (ideally stuffed with anchovies), and pickled piparra peppers, a Basque pepper, which are hard to find here."
Caprese Skewers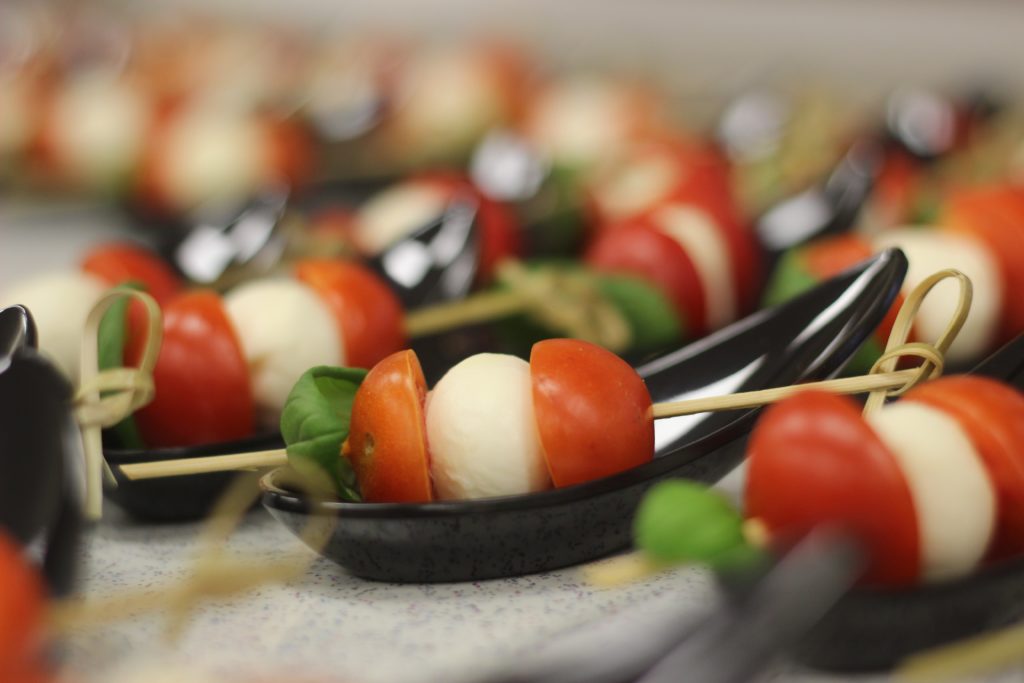 Delicious treats with tomato and mozerella drizzled with olive oil or balsamic vinger dressing.
Kebabs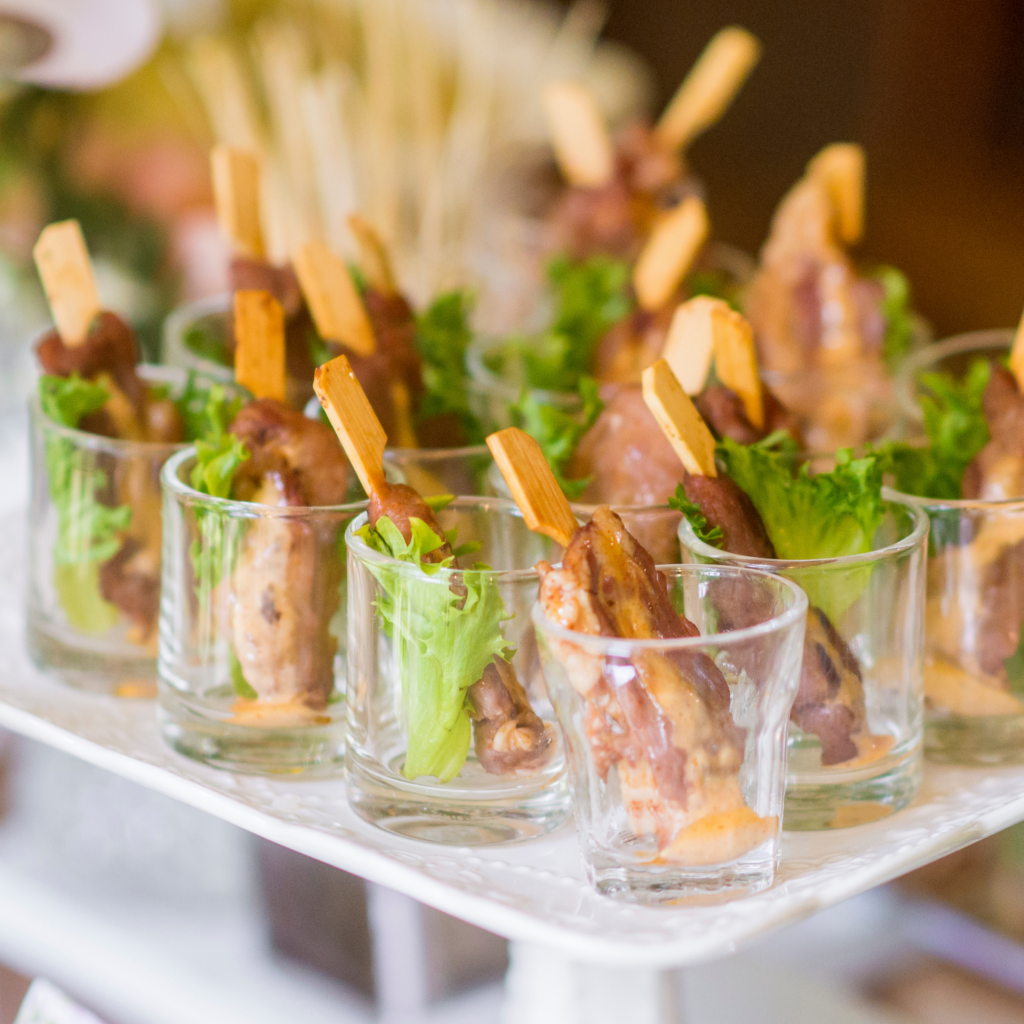 We also want to include kebabs in this category because they are so so versitile and delicous. The options are endless with te types of kebabs you could serve at a bridal shower.
Gaspacho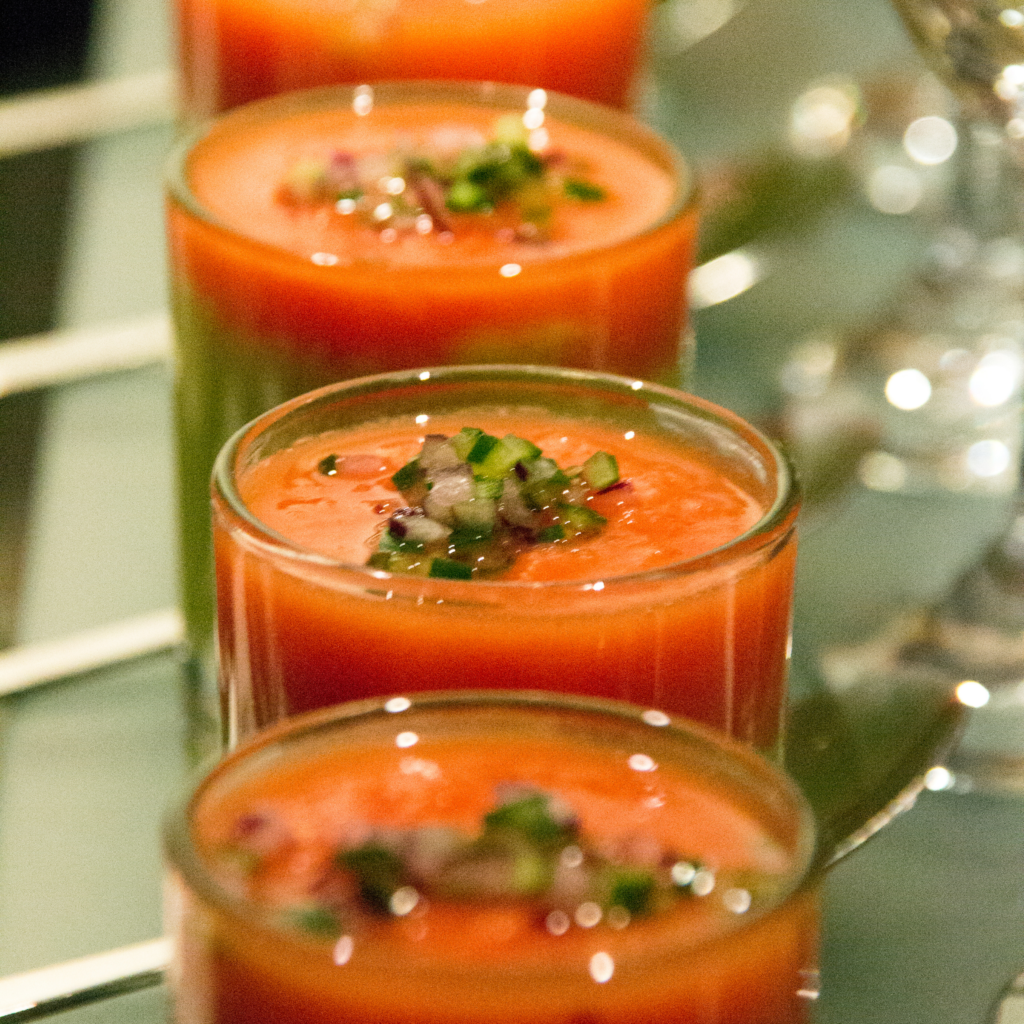 According to Recipes From Europe "Because of the fresh tomato, bread, and vinegar, gazpacho almost tastes like Italian bruschetta in a bowl. It's very light and refreshing on the palate."
Brunch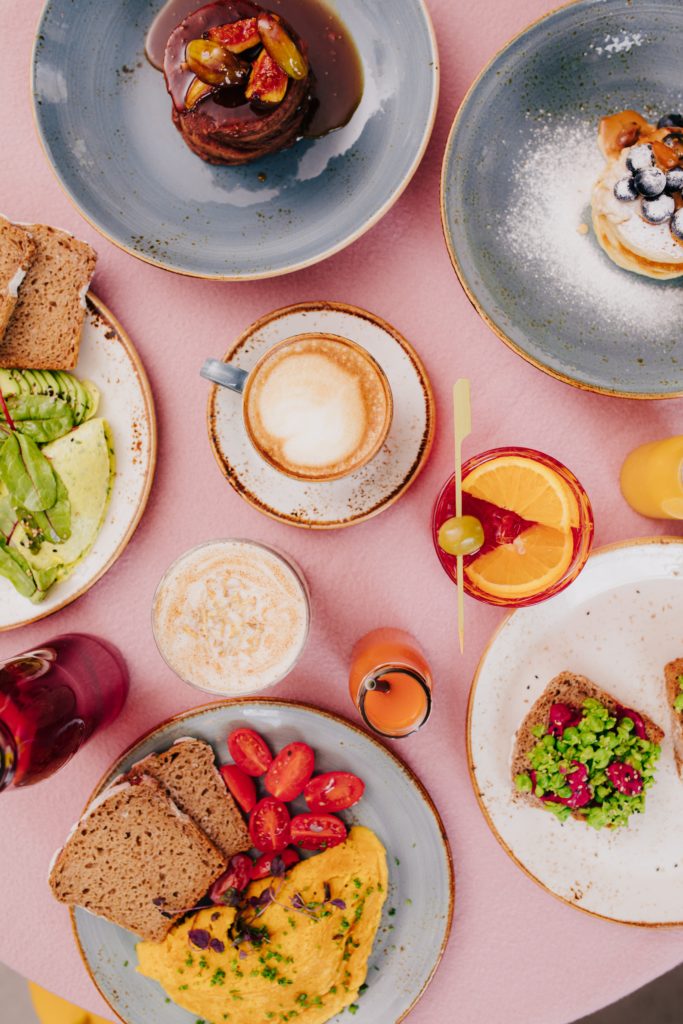 A bunch of bridal shower menu ideas to make a delectable meal to your guests. Include crossants, bagels with cream cheese, donuts waffles, bacon, muffins and more. We are certain that bruch will please almost everyone on your guest list.
Yogurt and Fruit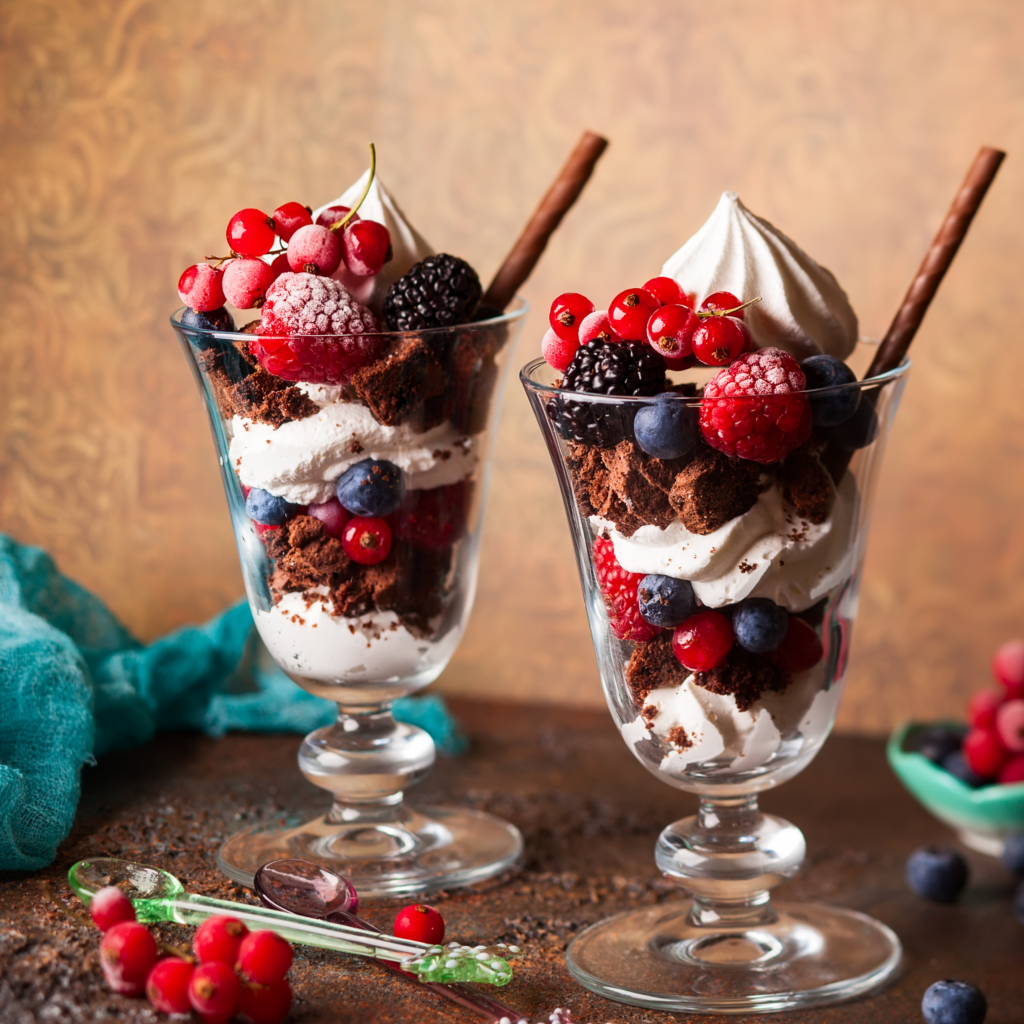 A bridal shower yogurt bar is a delicious treat and perfect for a brunch bridal shower menu. It is a sweet and EASY snack to prepare for guests and it is definitely a crowd-pleaser.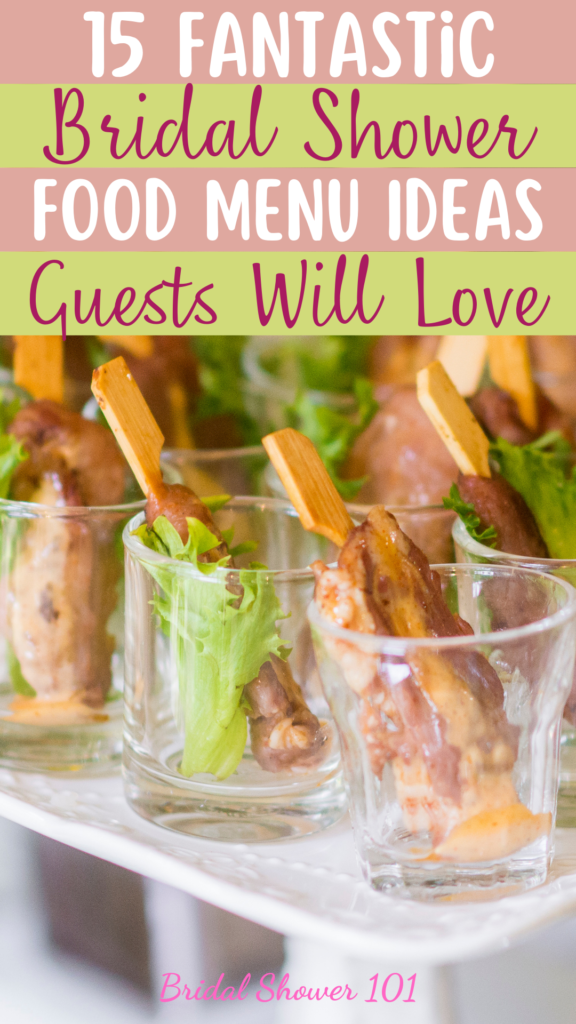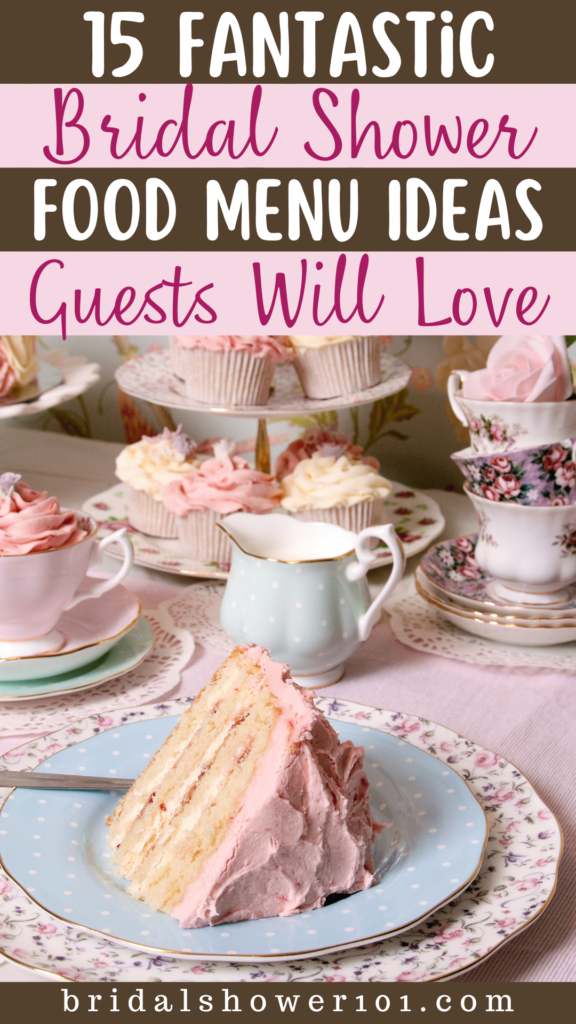 This blog post was all about bridal shower brunch ideas.