This blog post is all about terracotta wedding inspiration for a fall wedding.
There is something about Terracotta Wedding inspiration that just feels perfect, especially for a bohemian wedding theme. It's all shades of clay, nothing more or less. Terracotta Wedding decor is filled with shades of dusty pinks, muted browns, burnt orange, and every other color to give your wedding that calm aesthetic desert feel.
This trend is not like every popular trend. Everything is important as they play an important role in bringing your wedding theme alive.
If you are new to what Terracotta Wedding is all about, you are at the right place. We'd look into everything from the outfits, to accessories, wedding decor, make-up, and other effects to give you the perfect wedding theme you desire.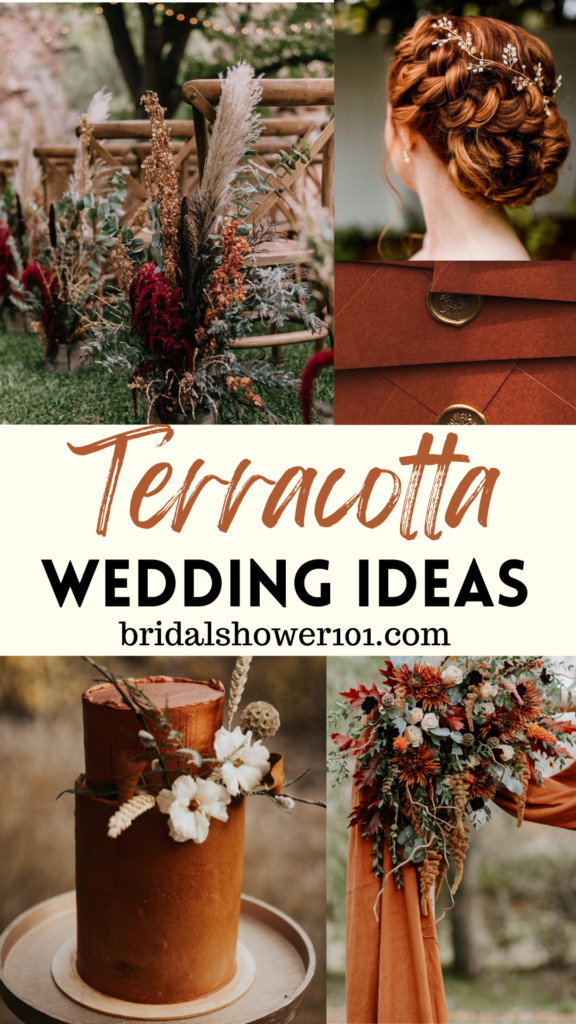 A perfect Terracotta Wedding is very soft and gives off a desert vibe, so appealing to the eyes. One major player is flowers. The right floral arrangements will give it a perfect finishing and feel. The floating or creeping floral arrangements in the right tonal blend can increase the splendid view.
Some of the notable floral species that are usually considered to get the 'wow' factor are peach and lilac roses, dried flowers (in dark brown, burnt orange, pale pink), neutral pampas grass, merlot anthurium, pale pink Ruscus, etc.
An arch-shaped anthurium is a bold statement. It would definitely catch the attention of your wedding guests. It is a perfect addition to the eye-catching boho theme. A merlot hue will give a striking finish, complemented with feathery pampas grass.
For the table decor, flowers are a perfect addition to the table. The table covering plays an important role. The napkins can also add to the theme. To add more mind-blowing features, you can suspend a cloud of spray-painted baby's breath. It can be in shades of white and any of the colors that give off the terracotta vibes.
Candles, you know that sweet-smelling candles in shades of clay can add a special effect to achieving the perfect wedding terracotta theme. Your guests would not only be starstruck by the sweet smell but also the color addition and vibrancy.
Imagine a lovely wedding table decor featuring several well-arranged candles in shades of clay on a vintage neatly cut brass candlestick, with a creeping and scattered spread of rose petals, dried foliage, pink/ lilac rose, etc.
The table is then graced with either golden wares or silverware, ceramic plate wares, wrapped in ribbons. Each table is marked for identification with a white printed menu card and a burnt orange/ brown place card.
The perfect Terracotta cake! Wedding cakes hold an important part in the sweet ceremony. A bad cake can ruin the perfect theme. Just like how good the terracotta wedding decor looks, the cakes are fantabulous. They truly bring out the beauty of the boho feel.
Imagine a three-tier cake carved perfectly with each outline shown, its rusty finishing of sugar, and euphoric terracotta perfection. There are several trendy Terracotta Wedding cakes popularly addressed as Boho Rust Wedding cakes.
Some of the cakes include Rust orange cake, white and rust orange cake, etc. Don't be afraid of exploring and trying out different colors. Regardless of your budget, there is always a rustic cake that fits right into it.
Get inspiration from magazines or Pinterest. You can choose to improve the vibrancy and the outlook of your cake by getting yet a simple but interesting piece.
The Wedding Venue. If the floral, cake, and every other thing are perfect and this isn't, then the whole Terracotta Wedding theme won't work. The wedding venue can be in shades of clay, rusts, dust, orange, or even pink. If it can't be in this shade, then the interior decorations come in.
You must have been wondering, does the whole terracotta-colored theme start and stop only on the Wedding day? No, it doesn't. It actually starts from the day you said yes to the love of your life. Then to call on your friends and family to come and celebrate with you.
Stationery should reflect your Terracotta Wedding theme from invitations to escort cards. Let the guests be in anticipation of the day. Hence include stuff like color, artworks, etc that will give them the tip of the iceberg. Remember to share your thoughts with your designer. Let the theme reflect on your menu, signs, place cards, etc.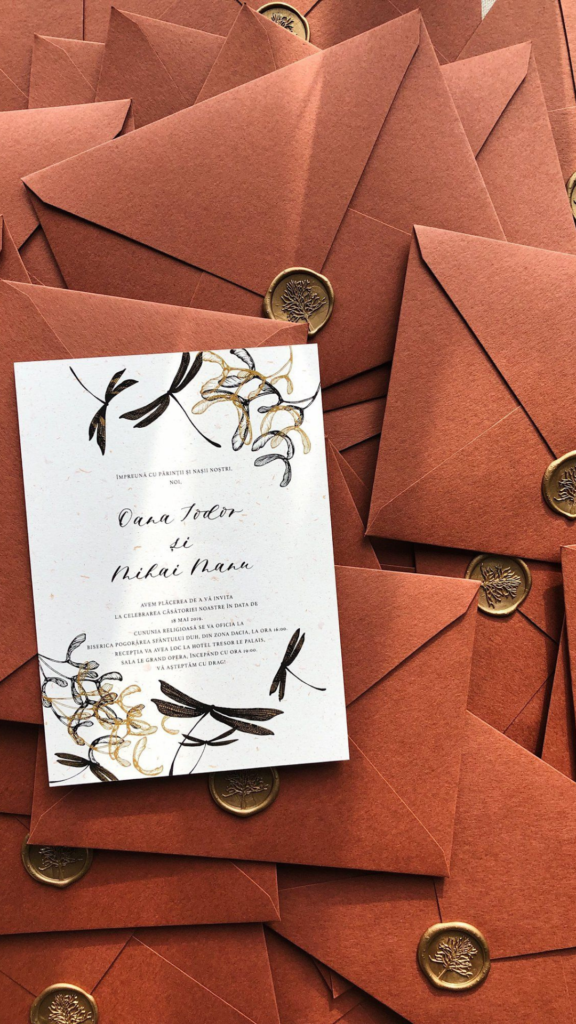 In addition, you should be easy on the terracotta wedding decor because if it is experimented on heavily, it can give a hard mundane appearance. You can achieve a well-balanced and vibrant look with Linens. A piece of terracotta-colored clothing. It can remove the blandness and boring look to living up to your expectations and dream wedding.
Every clothing piece must match the theme or else, there would be a color clash which is a nightmare. This is why it is best to let your guest know your wedding theme beforehand. At least, they can try to compliment and fit the theme. In addition, the brides, bridesmaids, grooms, and groomsmen are required to be vibrantly dressed in whatever Terracotta Wedding theme that's chosen.
Below is some Terracotta color palette ideas to consider for your wedding:
Terracotta and Peach Wedding- All the rust and some peach to add a soft feminine feel to the atmosphere. Peach on the bridesmaids can never be wrong. Perfect if you want an orange wedding.
Burnt Terracotta- Only the rust. Sounds daring and bold.
Nude, Mustard & Terracotta- There is nothing wrong with combining and mixing colors/themes if it will satisfy your needs. This combination can give an elegant wedding statement.
Mauve and Terracotta- Do you love Autumn but you aren't getting married in Autumn? You can create your Autumn skies. With a combination of mauve colors, some oranges, brown, chocolate, etc., you can achieve this.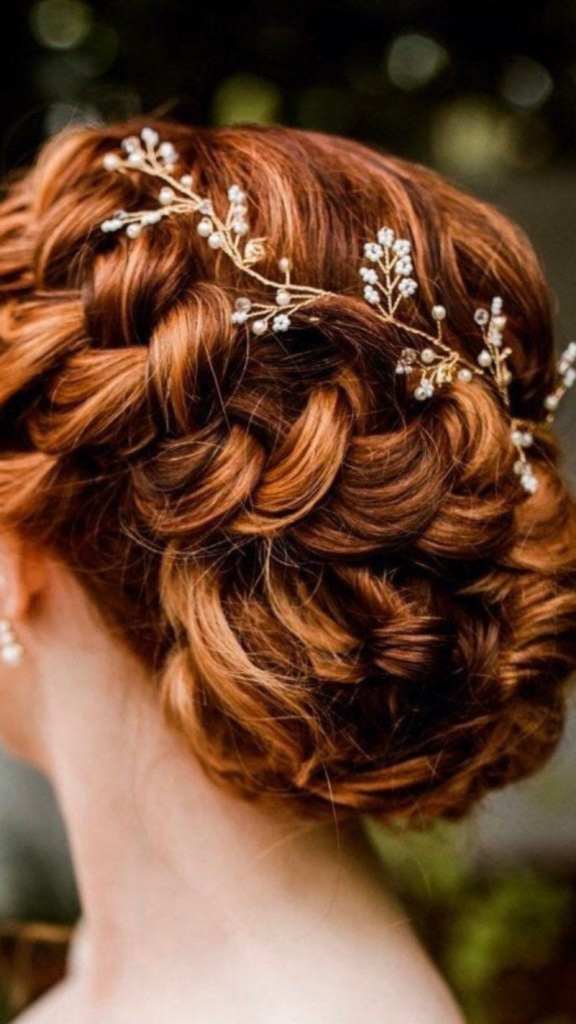 There is no one way to achieve the perfect Terracotta Wedding decor. All you have to do is try out different combination pieces until you feel that calming satisfaction that- it is the one for you.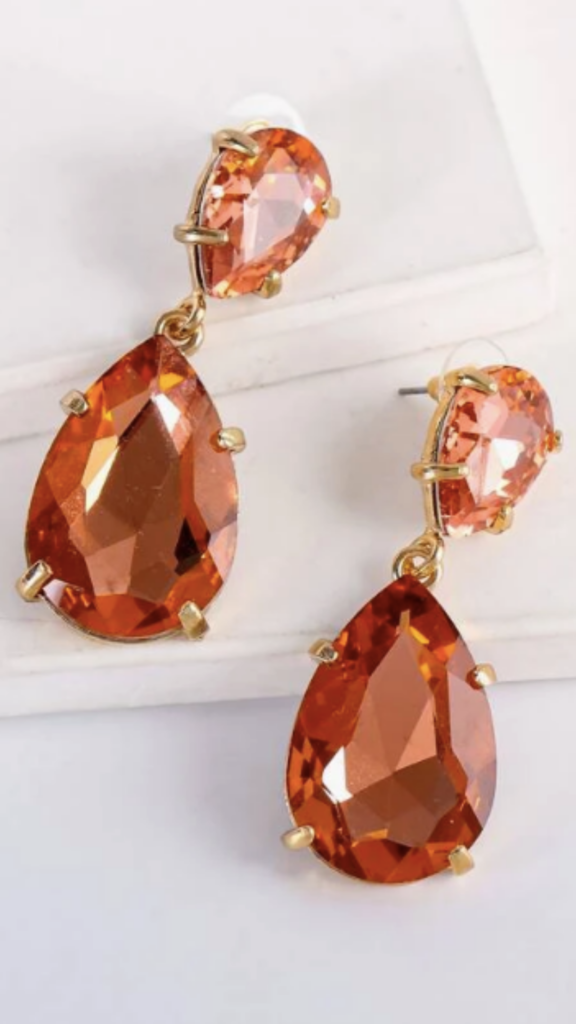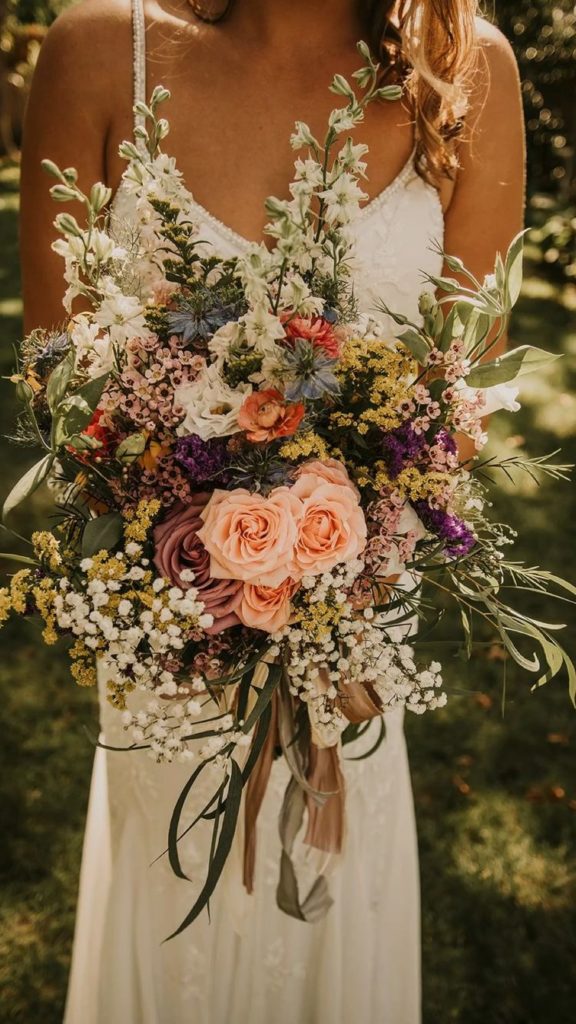 This blog post was all about a terra cotta wedding.